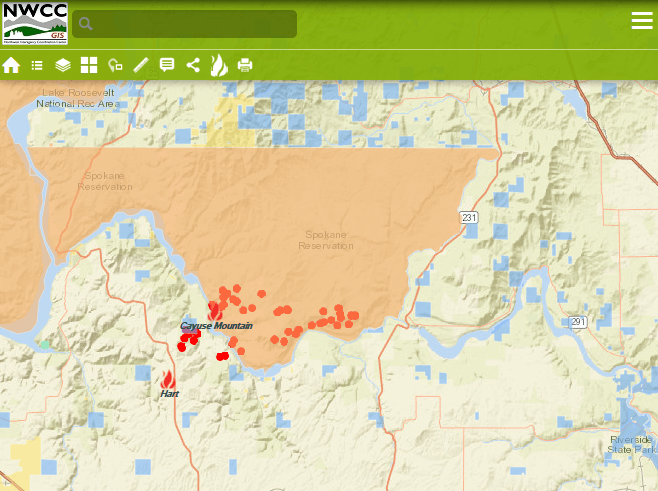 Hart Road Fire Jumps Spokane River
As of 2:47PM Tuesday, August 23rd,  the Hart Road Fire had split into two fires separated by the Spokane River.
Officials say the Hart Road Fire has burned 4200 acres and is zero percent contained. North of the river, the Cayuse Mountain Fire on the Spokane Indian Reservation has burned 5-10,000 acres. According to KHQ 13 homes were destroyed. The Cayuse Mountain Fire is 30% contained. 
The town of Wellpinit, also on the reservation, remains under a Level 2 evacuation order. 
Porcupine Bay, Moccasin Bay, and Cayuse Cover Neighborhoods are also under a Level 2 evacuation order.