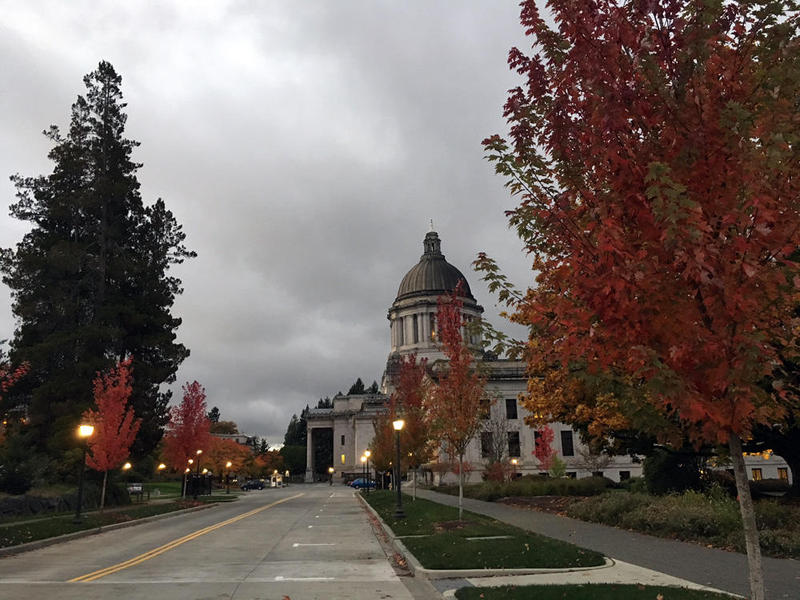 Legislative Leaders Respond To Report On Sexual Harassment In Washington Capitol
Leaders in the Washington Legislature said they won't tolerate sexual harassment, and encourage women to report unwanted attention from men. Those comments follow NWPR's investigation with The News Tribune of Tacoma into the workplace climate at the state Capitol.
NWPR's reporting quoted current and former lobbyists and legislative staffers who described a range of experiences from inappropriate comments to pats on the bottom to actual groping. Female lobbyists said they often feel powerless to address unwelcome behavior by male lobbyists because there's no formal structure for doing so.
Senate Minority Leader Sharon Nelson, a Democrat, said she will work to address that.
"I want to take another look and work with them this coming session and have some conversations about how we might be able to help them with issues that arise," she said.
In a statement, Speaker of the House Frank Chopp said, "We encourage anyone—members, staff or lobbyists—who feel they've been harassed to report it to the Chief Clerk's office."
House Republican Leader Dan Kristiansen said he believes "the institution has a strong policy in place to address concerns that are brought forward."
Copyright 2017 Northwest News Network.