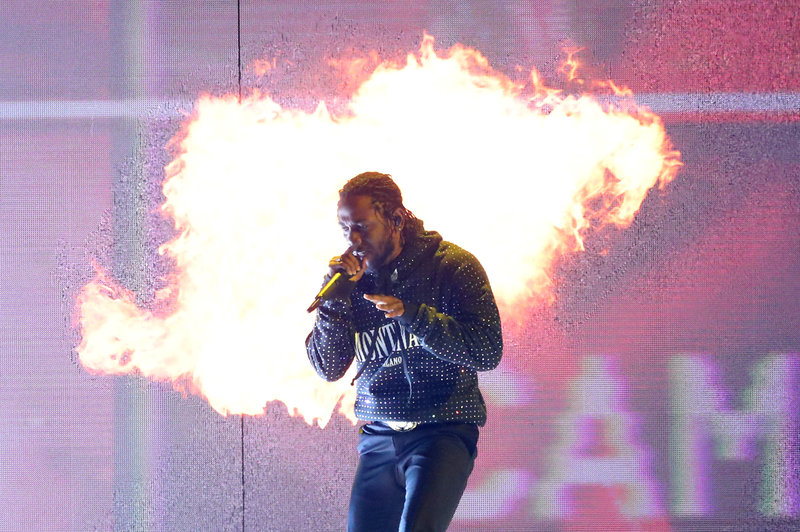 Kendrick Lamar, 'Press Democrat' Claim Pulitzers. Here's The Full List Of Winners
PHOTO: Kendrick Lamar, whose album DAMN. won this year's Pulitzer Prize for music, performs in London earlier this year. CREDIT: DANIEL LEAL-OLIVAS
BY COLIN DWYER
Out of more than 2,400 submissions, just 21 distinguished projects earned gold Monday in New York City. Pulitzer Administrator Dana Canedy announced the winners of the 2018 prize.
Pulitzer judges have whittled their winning group from a vast number of possibilities, and the works they've chosen represent a vast array of styles, mediums and much more. There are photographers, investigators, commentators and cartoonists — and constitute just a few of those honored in the journalism categories.
Add to that number the poets, historians and musicians, among others, and you've got quite a spectrum.
Still, in more than a century, the Pulitzer Prizes haven't shied from the challenge of determining the year's best. Watch the announcement at the link above, and find the categories — and their winners — in the list below.
See all winners, with links to work and their citations from the Pulitzer Prize site.
Journalism
Public Service: The New York Times and The New Yorker.
Breaking News Reporting: The Santa Rosa Press Democrat.
Investigative Reporting: The staff of The Washington Post.
Explanatory Reporting: The staffs of the Arizona Republic and the USA Today Network.
Local Reporting: The Cincinnati Enquirer.
National Reporting: The staffs of The New York Times and The Washington Post.
International Reporting: Claire Baldwin, Andrew R.C. Marshall and Manuel Mogato of Reuters.
Feature Writing: Rachel Kaadzi Ghansah for GQ.
Commentary: John Archibald of the Alabama Media Group
Criticism: Jerry Saltz of New York Magazine.
Editorial Writing: Andie Dominick of The Des Moines Register.
Editorial Cartooning: Jake Halpern and Michael Sloan for The New York Times.
Breaking News Photography: Ryan Kelly of The Daily Progress.
Feature Photography: The staff of Reuters
Letters, Drama and Music
Fiction: Less, Andrew Sean Greer.
Drama: Cost of Living, by Martyna Majok.
History: The Gulf, by Jack E. Davis.
Biography: Prairie Fires, Caroline Fraser.
Poetry: Half-light, by Frank Bidart.
General Nonfiction: Locking Up Our Own, by James Forman Jr.
Music: DAMN., by Kendrick Lamar.
Copyright 2018 NPR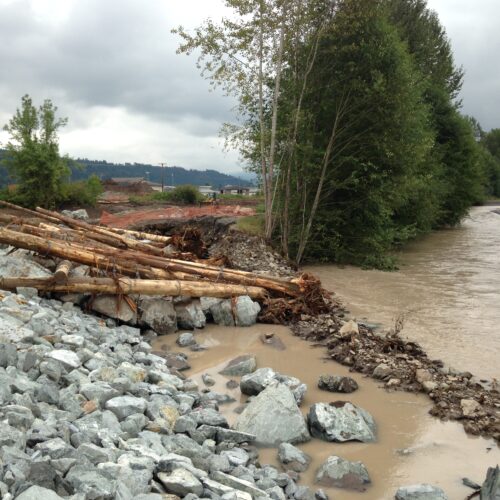 Washington Rep. Steve Tharinger of the 24th district became intimately acquainted with levee setbacks when he discovered the levee protecting his house on the lower Dungeness River was not only not protecting his house, but harming the ecosystem too.
"I sold my house and the five acres in a barn we had, so that we'd have more room to move that levee back and give the river more room," Tharinger said. Continue Reading Rethinking levees to reduce flood risk
Read More »