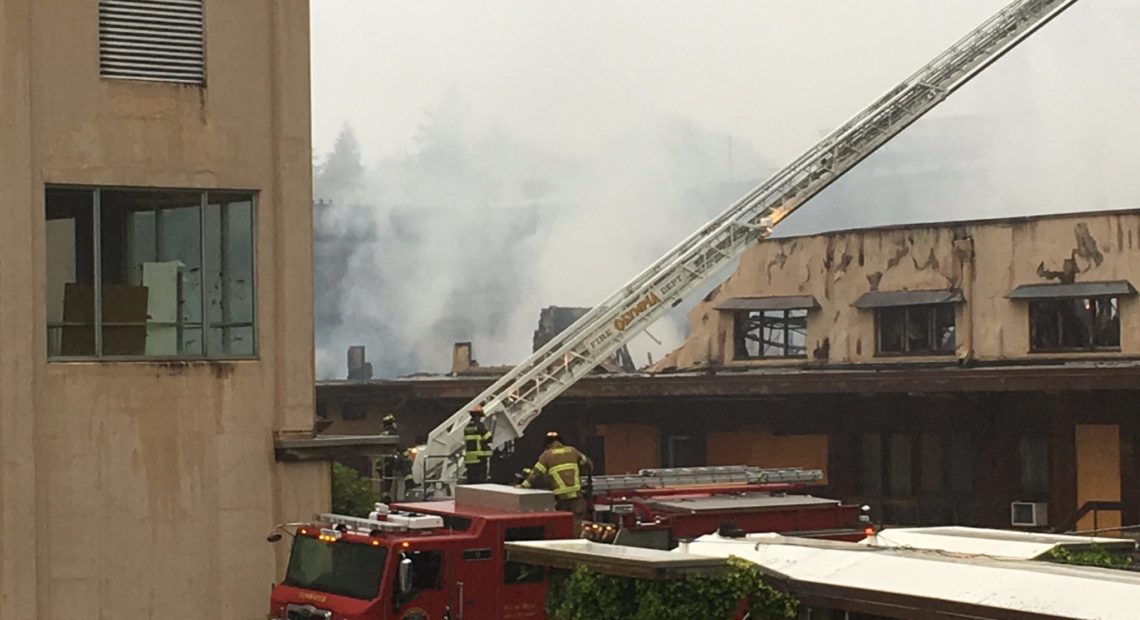 It's The Water … That Helped Extinguish Flames At Old Olympia Brewery In Tumwater
Fire consumed an abandoned building in the Olympia Brewery Complex in Tumwater early Monday morning.
About 80 firefighters from multiple departments responded to the three-alarm fire. They fought the blaze from a defensive position and did not enter the building because of safety concerns.
Tumwater Assistant Fire Chief Jim McGarva said Monday morning that the cause was unknown at this point.
"The building's been subject to vandalism, people breaking in and I don't know if there were people staying in there or not, McGarva said. "But I know that the building owners work very hard at trying to secure the building and so it's certainly something that we're going to look at."
Olympia Brewing closed its doors in Tumwater in 2003. The building that burned is part of what the city of Tumwater calls the "Modern Brewery Site." It recently sold to a California developer and there are long-term plans to redevelop the area.
The beer, famous in the region for its Northwest roots, is still brewed and canned with its signature horseshoe logo and "It's the Water" wording on the can, a reference to the water used in the brewing process in Tumwater being good for the beer's taste.
The Olympia beer name is now owned by Pabst Brewing Company and brewed under contract by MillerCoors in California, but still distributed widely throughout the Northwest.