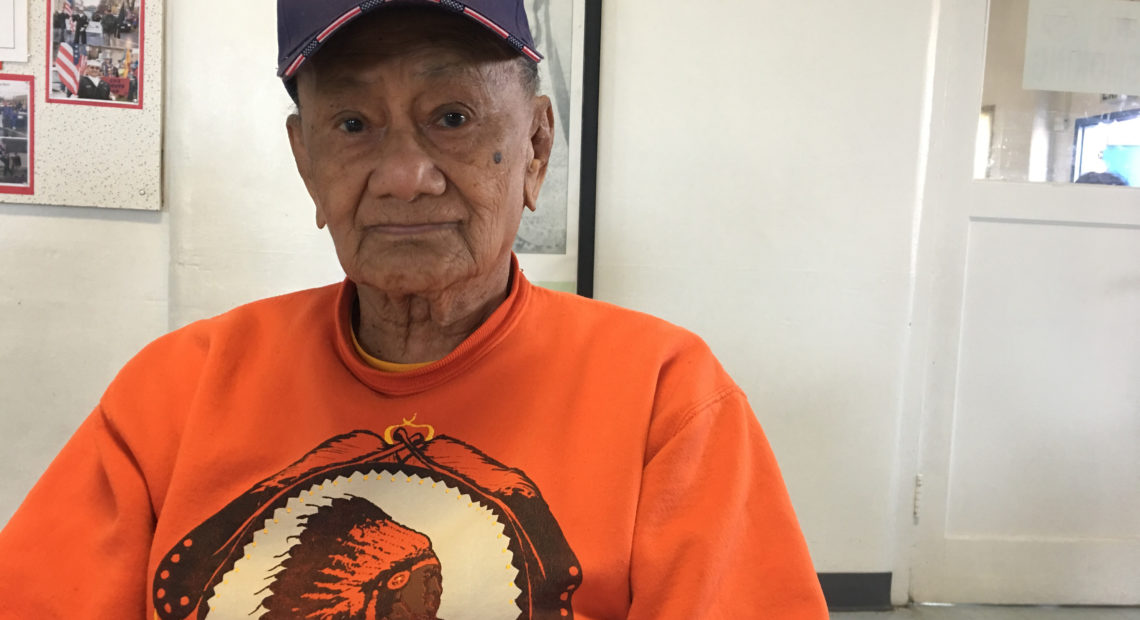 Yakima Valley Filipino WWII Vets Honored Decades After Losing Compensation For Service
NOTE: This story was first aired and published May 7, 2018.
Recently, 18 Filipino veterans received Congressional Gold Medal replicas at the Filipino Community Hall in Wapato, Wash.
All but two were awarded posthumously.
Gregorio Ochoa Azurin, 92, was one of those honored veterans. He joined the war effort at age 17 and served as a machine gunner in the Philippines.
Around a quarter million Filipinos served in World War II on behalf of the U.S. At the time, the Philippines was a U.S. Commonwealth.
Azurin fought with Allied Forces in the Philippines but didn't come to the United States until 1995, and later became a U.S. citizen.
In 2009, President Obama signed the American Recovery and Reinvestment Act, which included a measure to compensate certain surviving Filipino vets who served the U.S. during World War II.
It was an important step in light of the history between Filipino service men and women and the U.S., many of whom were stripped of their rights to compensation due to the Rescission Act of 1946 that barred Filipinos from receiving benefits for their military service.
Azurin will be 93 later in May. Despite his age, he jokes that he's still young enough to get around on two wheels.
"I can still ride my bicycle, yeah!"