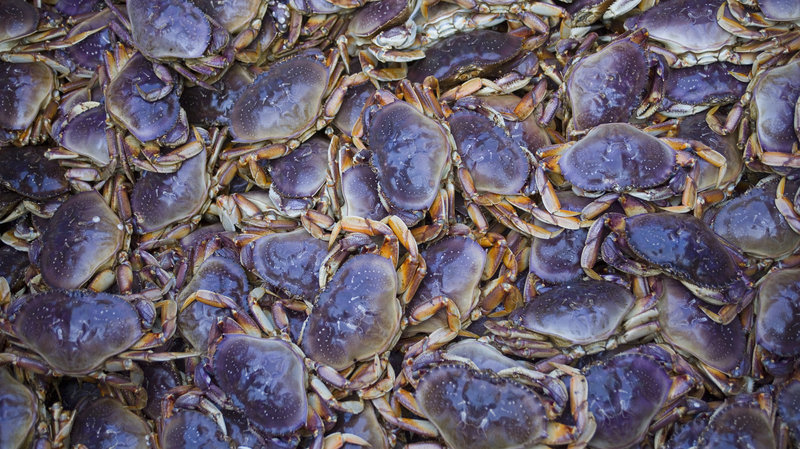 West Coast Fishing And Crabbing Groups Sue Fossil Fuel Companies For Role In Climate Change
BY ALASTAIR BLAND
While oil companies built seawalls and elevated their oil rigs to protect critical production infrastructure from the rising sea level, they concealed from the public the knowledge that burning fossil fuels could have catastrophic impacts on the biosphere.
That's what citizens and local governments across the United States are asserting in lawsuits against oil, gas, and coal companies. Plaintiffs in the cases have alleged that fossil fuel producers knowingly subjected the entire planet and future generations to the dire consequences of their actions.
On Nov. 14, fishermen in California and Oregon joined the legal fray by filing suit against 30 companies, mainly oil producers. The Pacific Coast Federation of Fishermen's Associations, the plaintiff, contends that the fossil fuel industry is at direct fault and must be held accountable for recent warming-related damages to the West Coast's prized Dungeness crab fishery, which catches millions of the tender-fleshed crustacean most years, and coastal chefs turn the critters into classics like Crab Louie and Crab Cioppino.
The fishermen's lawsuit appears to be the first time food producers have sued the fossil fuel industry for allegedly harming the environment.
A Recent History Of Heatwaves
Since 2014, the northeast Pacific Ocean has experienced several dramatic marine heatwaves. The higher temperatures have caused blooms of toxic algae that, by producing the neurotoxin domoic acid, can make Dungeness crab and other shellfish unsafe to eat. In the fall of 2015, state officials in California and Oregon delayed the opening of crab season by several months, until testing finally showed domoic acid levels had dipped back to safe levels. Several similar closures have occurred since, including this year.
Noah Oppenheim, the executive director of the Pacific Coast Federation of Fishermen's Associations, says the 2015-2016 crab fishing closure resulted in direct financial losses that caused some boats in the fleet of about 1,000 to leave the fishery. Subsequent closures, also caused by domoic acid concerns, have further strained the industry, which in California and Oregon is worth about $445 million, Oppenheim says.
The lawsuit, filed in California's Superior Court, San Francisco county, chronicles the fossil fuel industry's alleged role in obfuscating the likely global effects of climate change and demands compensation from companies including Chevron, ExxonMobil, BP and Shell Oil.
"All these impacts we're dealing with have nothing to do with abundance of the stock or overfishing," Oppenheim says. "They're driven by ocean warming and these blooms of toxin-producing algae."
Dungeness crab fishermen in California have been allocated about $15 million, according to Oppenheim, of a $200 million federal disaster relief package, approved earlier this year to help fishermen in the fallout of several fishery disasters, including salmon run failures in northern California. Oppenheim says crab fishermen "appreciate the help" from taxpayers but that the general public should not be on the hook for damages resulting from warming oceans.
"The financial harm should be covered by those perpetrating it," he says.
Sources within the oil industry would not discuss the lawsuit. Exxon's corporate media relations manager Scott J. Silvestri emailed The Salt a statement:
"Reducing greenhouse gas emissions is a global issue and requires global participation and actions," he wrote. "Lawsuits like this – filed by trial attorneys against an industry that provides products we all rely upon to power the economy and enable our domestic life – simply do no