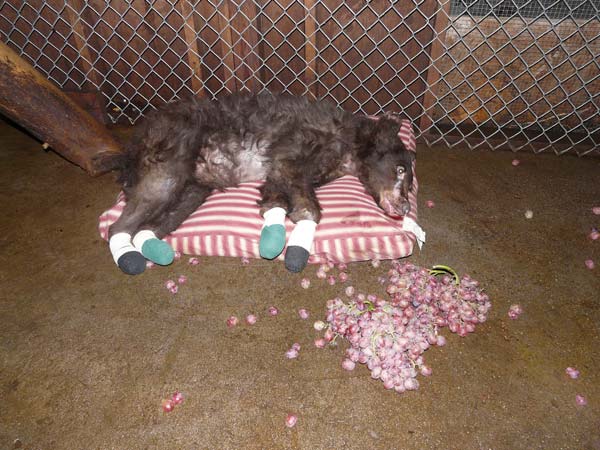 Cinder, Inspirational Bear Damaged And Healed After 2014 Carlton Fire, Found Dead Near Leavenworth
A young black bear that was badly burned in the 2014 Carlton Complex Fire in north-central Washington and later became an international inspiration, has died.
Officials with the Washington Department of Fish and Wildlife say Cinder the bear was killed by a hunter in fall 2017 but have just this year discovered remains and determined it was Cinder.
It is legal to kill a collared bear in Washington.
News of Cinder's death was reported by the Methow Valley News this week.
The young female bear became a symbol of resilience to Methow Valley residents after the devastating wildfire in 2014.
Cinder was found two weeks after the fire, her paws too damaged to walk.
A resident cared for her until she could be taken to a state a bear specialist in Wenatchee and eventually transferred to the Lake Tahoe Wildlife Care facility in California to begin a long recovery.
Cinder was released back into the wild in June 2015 north of Leavenworth. She wore a GPS collar so researchers could follow her progress, though she never roamed very far from her release site.
According to the Methow Valley News, her collar stopped transmitting in October 2017, and researchers assumed she was in a den. When WDFW biologists hiked in September to the area where they hoped to find Cinder, they found a skull, a spine and Cinder's radio collar.
Cinder's death was met with some sadness, but acceptance born out of experience by those involved in her care and recovery.
Tom Millham, the founder the California center where she recovered told the Methow Valley News: "We realize that once the animals are set free, they're open to what's out there, whether it's humans or other animals. All we're giving them is a second chance at life."
The Associated Press reported:
An interactive children's e-book called "Cinder the Bear" was released on the Apple Book Store, with proceeds benefiting Lake Tahoe Wildlife Care and Idaho Black Bear Rehabilitation where she was treated. Cinder at 2 years old was then released in June 2015 alongside an orphaned cub named Kaulana, a younger male cub also injured by wildfires who wouldn't leave Cinder's side. Kaulana was also found killed by a hunter in 2015, which was within bear hunting season and a legal kill.
The Carlton Complex fire burned over 250,000 acres and caused nearly $100 million in damages, and at the time was the largest fire in state history (surpassed in 2015 by the Okanagan Complex).
 Reporting by NWPB's Zach Garner. Additional information from The Methow Valley News and Associated Press.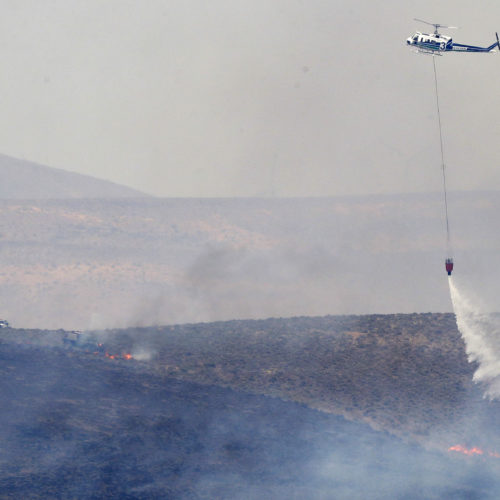 Washington fire managers say they've seen a significant number of wildfires in "every corner of the state." So far this year, the state Department of Natural Resources says it has responded to more than 468 wildfires of varying sizes – nearly double the 10-year average for an entire fire season. But this year's unprecedented uptick in the number of fires has an unforeseen culprit: people cleaning their yards during the pandemic. Continue Reading Washington Has Seen A Significant Rise In Wildfire Starts So Far This Year