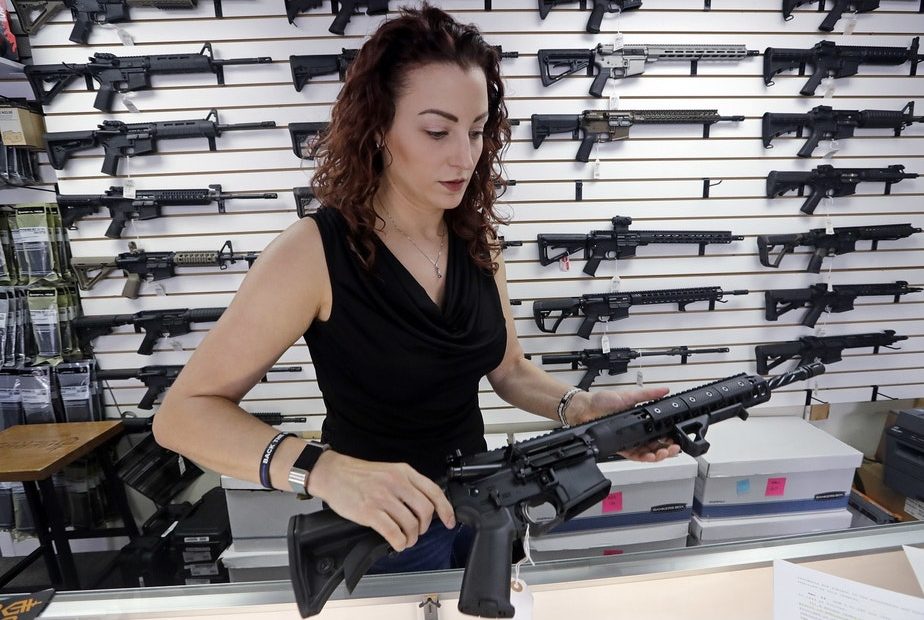 New Year Brings New 21 Age Minimum For Buying Some Guns In Washington
BY AMY RADIL / KUOW
Lawmakers may not have raised the minimum age to buy semiautomatic rifles this year, but voters did — 59 percent of them, in fact, approving Initiative 1639 in November.
Tallman Trask at the Alliance for Gun Responsibility said the new minimum age should be reflected in the system for background checks that firearms dealers already use.
"A dealer running a background check on somebody 18, who is trying to purchase a semiautomatic assault rifle, will run into the same problems they'd run into if they were trying to sell a handgun to somebody 18," Trask said, "which they already know is against the law in this state."
The measure also mandates gun safety training, a 10-day waiting period, and passing an enhanced background check system to purchase what it calls "semiautomatic assault rifles." It also makes people criminally liable for unsafe storage of firearms. Most of the law's provisions take effect next July 1; only the age limit changes on January 1.
Dennis Brown, a firearms dealer in Shoreline, does background checks and facilitates gun transfers. He said he hasn't gotten answers from the state on how best to follow the new law.
"I contacted the Washington State Department of Licensing and e-mailed them, and so far I have not received any information of an official nature from them," Brown said. "I just would like to know how it is — from them — that I am to actually implement the law."
He estimates that maybe 10 percent of his transactions have involved people under 21. Still, Brown said he's sympathetic to the goals of the initiative. He agrees with a background check every time someone picks up a firearm, he said.
"And I'm not opposed to a 10-day waiting period," he said.
Brown said he performs a background check with every transaction, to make sure he has the most current information on a buyer's right to own a firearm. "I just like to know for my own satisfaction that I have done everything that I can to verify the person's status," he said.
Brown believes that underage people should be allowed to hunt and target-shoot with parents or other adults, but he's not opposed to the new age limit for buying these rifles.
"There are a lot of people that are underage that are really good people," he said. "But to be truthful with you, yeah. I think everybody should be 21 before they're allowed to have and own a gun themselves."
A deadly shooting at a 2016 house party in Mukilteo, north of Seattle, was held up during the campaign for Initiative 1639 as emblematic of what the new age minimum hopes to prevent. The shooter was a 19 year old who bought an AR-15 semiautomatic rifle shortly before the party, where he killed three teens and seriously injured someone else. Paul Kramer, the father of the injured boy, became the citizen sponsor of I-1639.
The NRA and the Second Amendment Foundation have challenged the new age limit in federal court in Seattle. Their lawsuit includes four young adults affected by the ban, including a competitive shooter and an Army reservist. Florida also increased the age to purchase firearms this year after the shootings at Marjory Stoneman Douglas High School.
Copyright 2018 KUOW. To see more, visit KUOW.org