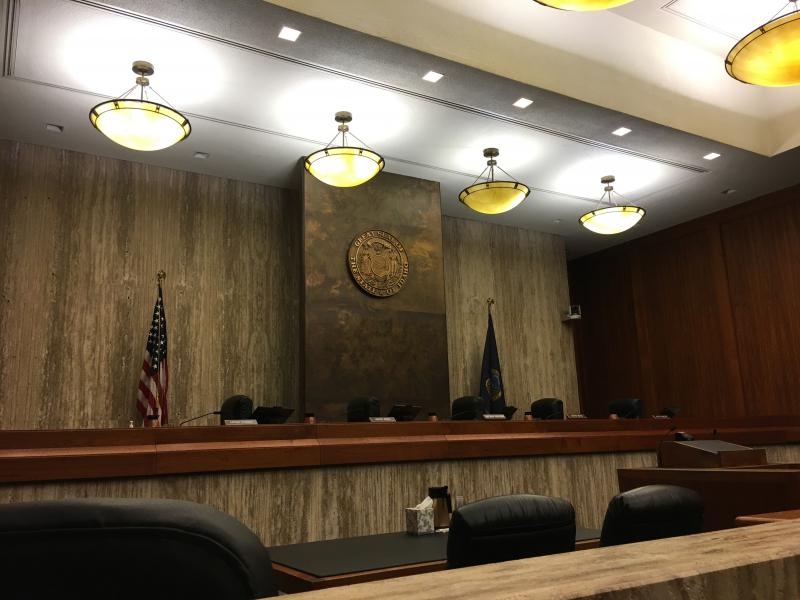 Idaho Supreme Court To Decide Fate Of Voter-Approved Medicaid Expansion
BY JAMES DAWSON / BSPR
The future of Idaho's Medicaid expansion is now in the hands of the state Supreme Court.
The libertarian-leaning Idaho Freedom Foundation quickly filed suit after more than 60 percent of voters signed off on expanding Medicaid in November.
Bryan Smith, a lawyer representing the group, says the state can't be forced to abide by a federal program without Idaho lawmakers being able to sign off on any potential changes that might come up.
He says the fact that the federal government could change the rules regarding Medicaid expansion without Idaho lawmakers' approval is unconstitutional.
"We are now left with unknowable and uncertain changes the federal government can make and we don't know and that requires us to play defense instead of offense," Smith says.
He repeatedly referred to Idaho giving up its sovereignty under the law.
But Chief Deputy Attorney General Brian Kane says the suit hasn't raised a single "cogent legal theory" to prevent expansion from moving ahead.
"The petitioner has filed a petition for review that is without foundation both procedurally and substantively," Kane says.
Lawyers for the state want the suit to simply be dismissed. But Chief Justice Roger Burdick asked whether or not the legislature would be left to wonder whether the law itself is constitutional if they go that route and don't touch on the merits of Medicaid expansion itself.
Idaho's department of Health and Welfare has to submit its application for Medicaid expansion to the feds by mid-February. People are expected to receive coverage starting next year, if the law is still in place.
The state Supreme Court has no deadline for when it has to issue a ruling in the case.
Copyright 2019 Boise State Public Radio