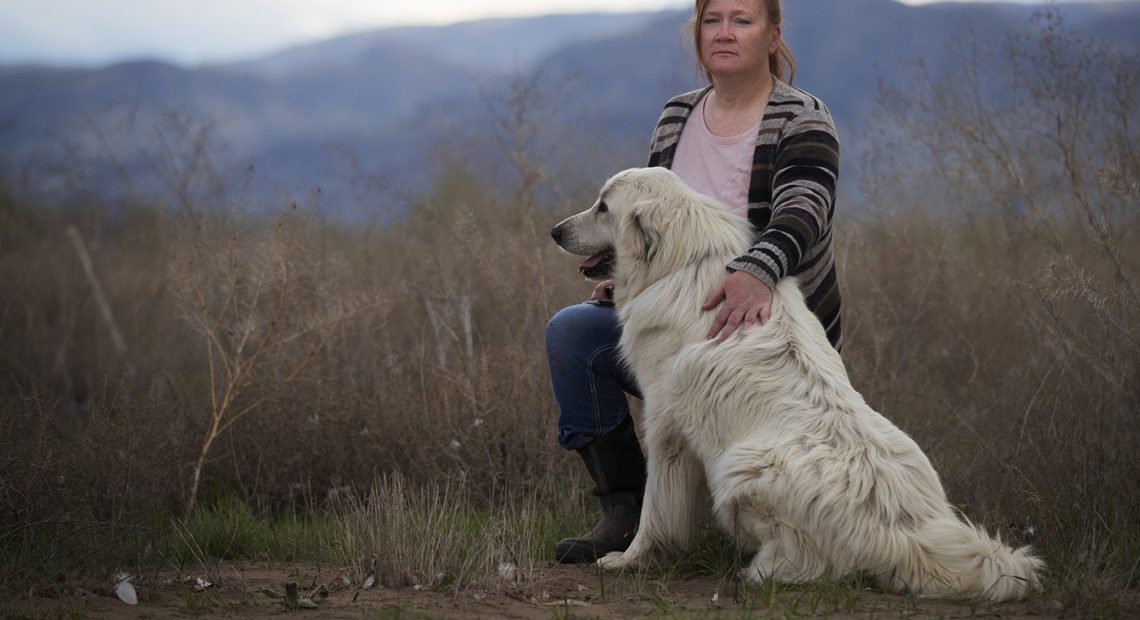 Snow Melts, Anxiety Rises: Wildfire Season Is Here
BY ASHLEY AHEARN / KUOW
Dry conditions this spring have put many people in north central Washington on edge.
As wildfires become more frequent and intense, the disappearance of snow now ushers in a season of higher anxiety for those who have experienced the destruction of wildfire. And this spring feels particularly ominous, with water levels in ponds and lakes already exposing bathtub rings of pale earth that wouldn't normally be visible until the end of the dry summer months.
Christina Cline, a horsewoman from Carlton, Washington, sees evidence of the looming drought on her rides.
"I ride this loop a few times a week and there is always water in this pond," Cline, 49, said atop her arab gelding, Wolf. Her property is less than a mile from where the Carlton Complex fire, the largest in state history, claimed two lives and 500 structures in 2014.
"This pond is bone dry. I've never seen it like this before."
A half hour away, on the outskirts of Winthrop, Barbara Kaley, 62, looks out at her dry garden, "This is a low point in the landscape that is usually under a foot or so of water this time of year. That hasn't happened this year."
Pete Creek, which runs along the edge of Kaley's property, is a seasonal creek that has only run dry twice in the 15 years Kaley has lived here.
"I'm betting we'll be out of water before July unless something changes," she said, pursing her lips. "It's very much like PTSD" — post-traumatic stress disorder. "You're just waiting," she said.
So far this spring, things are looking dryer than 2015, a year of severe drought across Washington. Governor Jay Inslee has already declared a drought emergency for the Methow and Okanogan river basins. Snowpack levels for those watersheds are roughly two-thirds of normal and water managers predict flows of less than three-quarters of average for the summer season.
Over in Okanogan, Elise Walker, a moderator of a Facebook group called "Okanogan County and Methow Valley Topics of Interest and News," said it's clear that many of her members struggle with anxiety and are triggered at the slightest hint of smoke or fire truck action.
"Ding!" goes Walker's phone as another Facebook notification pops up from the group. Walker formed the group soon after the Carlton Complex fire. It now has more than 9,000 members and features local news and tips for fire-proofing property right alongside play-by-play updates on active wildfire response efforts. Traffic in the group doubles during wildfire season.