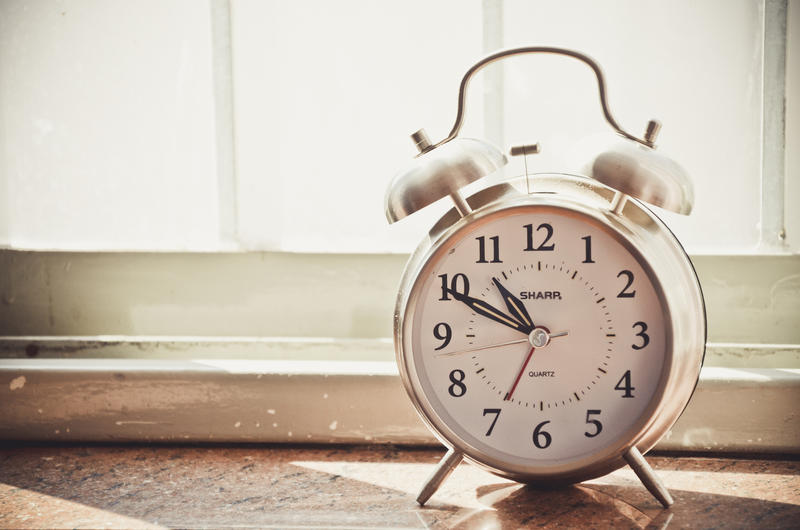 Washington Becomes First West Coast State Ready To Ditch Twice-Yearly Time Changes
With the stroke of the governor's pen Wednesday, Washington officially became the first West Coast state to ditch the twice-yearly time switch.
But the end of "spring forward-fall back" won't happen until Congress gives the green light to all of the states moving toward year-round daylight saving time.
"This legislation arrives on my desk just in time," joked Democratic Gov. Jay Inslee at the beginning of a bill signing ceremony in the State Capitol.
Washingtonians would no longer have to go through the biannual ritual of resetting their clocks if Congress signs off. However, it looks like it could be a year or two or three before that happens because Congress seems in no hurry to make a needed change in federal statute. Washington state's switch to one year-round time would then happen the following spring.
Inslee's signature puts his state in the vanguard of a loosely coordinated West Coast movement. Similar legislation is moving through the Oregon and California legislatures.
"It's important to stick together as West Coast states," Inslee said.
The movement got a momentum boost from a popular ballot measure in California last November. Sixty percent of California voters backed Proposition 7, paving the way for the California Legislature to make daylight time permanent in the current legislative session.
Last month, the Oregon Senate voted by a wide bipartisan margin for permanent daylight saving time effective whenever neighboring Washington and California adopt the same. The Oregon House now needs to weigh in. Oregon Gov. Kate Brown enthusiastically supports the idea.
Sticking with daylight saving time year-round would give people an extra hour of daylight on winter evenings. The sun would rise later during winter mornings than under the current observance of standard time between November and mid-March.
Leaders from Idaho and British Columbia are on record as wanting to preserve uniform observance of time in the region, but those governments haven't moved as aggressively as neighboring Washington and Oregon with legislation.
Congress needs to get involved because while states can adopt year-round standard time, the federal Uniform Time Act does not currently allow for year-round daylight saving time.
This winter, Oregon Senator Ron Wyden quickly signed on as a co-sponsor to a Florida senator's bill to make daylight saving time permanent nationwide in one fell swoop in every state that observes it. A separate U.S. House measure introduced in March by Utah Congressman Rob Bishop would simply give states the option to observe daylight saving time year-round. Neither measure has been scheduled for a committee hearing at this time.
When contacted Wednesday, neither Wyden's office nor the staff of Washington U.S. Senator Patty Murray had any predictions to pass along about whether Congress would devote time to the time issue.
State Rep. Marcus Riccelli (D-Spokane) sponsored the legislation signed by the governor Wednesday. Riccelli said he was motivated to pursue the issue to promote healthy living by eliminating the disruption of time changes and facilitating outdoor activities by shifting an hour of daylight to the afternoon in late autumn and winter.
Washington State Board of Health chairman Keith Grellner echoed this theme in a note to Inslee that recommended approval of permanent daylight saving time. Grellner said the step had "the potential to improve health outcomes."
Ditching the twice-yearly time change attracted minimal opposition in the Washington Legislature. But a current biology professor and an emeritus psychiatry professor from the University of Washington both warned that the choice to go with daylight saving time permanently could hurt academic performance of schoolchildren and cause "a misalignment" in people's biological clocks because of the late sunrises in winter.
"Sticking to DST is a truly bad idea from a medical and public health standpoint, and it will most likely increase the prevalence of depression as well as physical health negative outcomes," Prof. Horacio de la Iglesia said in an email. "The solution is to stick to standard time instead of DST."
Two states — Arizona and Hawaii — and the territory of Puerto Rico long ago dispensed with the time change ritual by sticking to standard time year-round. Other state legislatures are currently considering abolishing the twice-yearly time change, including Tennessee, South Carolina, Vermont, Iowa and Utah. Florida has already done so.
The twice-yearly time change is losing traction overseas too. Earlier this year, the European Parliament voted to discontinue time switching in 2021, but left it up to each member state to decide whether to stick with standard (winter) time or daylight saving (summer) time.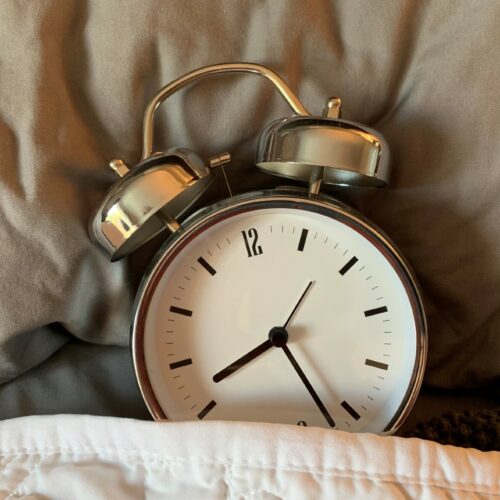 Washington state senators are trying a new gambit to stop the twice-yearly ritual of changing our clocks from standard time to daylight time and back again. A previous effort to move the whole West Coast onto permanent daylight saving time failed to win requisite congressional support. So now, a bipartisan group of state lawmakers is pushing for Pacific Standard Time to be observed year-round. Continue Reading Washington State Lawmakers Propose Year-Round Standard Time To Get Around Congress