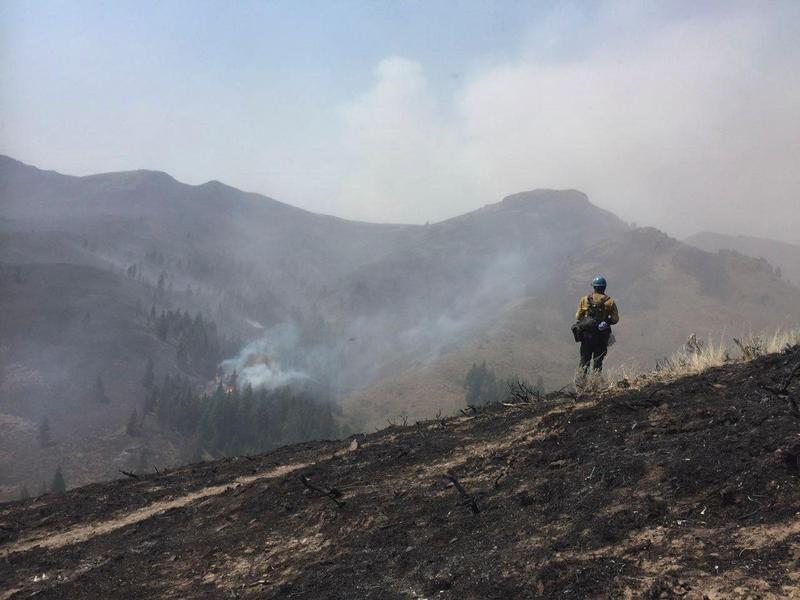 Federal BLM Bans Exploding Targets In Idaho After Firearms Users Caused Wildfires Last Year
BY SAMANTHA WRIGHT / BSPR
The federal Bureau of Land Management has banned fireworks and exploding targets this summer in Idaho.
Last year, people shooting at exploding or steel targets caused 60% of the wildfires on BLM land. That includes the Sharps Fire in the Wood River Valley, which was ignited by an exploding target.
In response, the head of the BLM in Idaho signed the 2019 Fire Prevention Order. From now until mid-October it's illegal to use exploding targets, tracer ammunition or fireworks on federal BLM land in the state.
Anyone violating the order could be fined – and if they do start a wildfire, they may be charged for any firefighting or rehabilitation costs.
The BLM is also starting a fire education campaign for target shooters. Called "Shoot Responsibly-Idaho!" it tells people to avoid shooting on hot, dry or windy days. It also advises against shooting at steel, metal or rock targets and to place them away from vegetation.
Copyright 2019 Boise State Public Radio. To see more, visit boisestatepublicradio.org