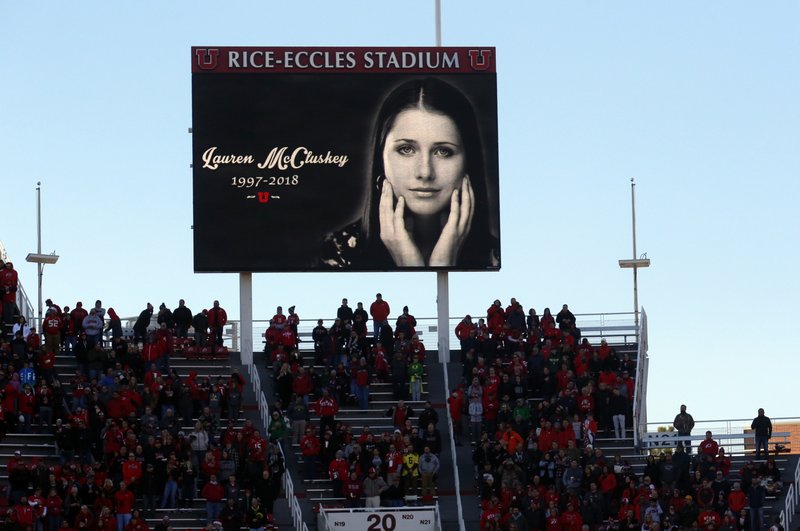 Pullman Family Files $56M Lawsuit In Shooting Death Of Lauren McCluskey At University Of Utah
A southeastern Washington family is suing the University of Utah following the murder of their daughter on campus in Salt Lake City last year.
Jill and Matthew McCluskey, of Pullman, announced the $56 million lawsuit Thursday, June 27 in a press conference with their lawyer, Jim McConkie
The McCluskeys say the university is at fault in the October 22, 2018 murder of their daughter, Lauren, who was shot on campus by a man she had dated. They claim university administrators and campus police were warned the man was a threat but did not intervene.
Lauren McCluskey was a graduate of Pullman High School and a standout track athlete. She was attending the University of Utah on a track scholarship.
Speaking to reporters Thursday, Jill McCluskey said if officials had acted, Lauren would still be alive.
"As one example, on September 30, 2018, Lauren's friends reported to Housing that the man who Lauren recently started dating was talking about bringing a gun to campus," she said. "They did nothing with that information."
According to the Salt Lake Tribune:
Lauren had contacted campus police several times in the weeks before that to report harassment — and his threats to release compromising photos of her — after ending their relationship on Oct. 9. Many of those concerns were not taken seriously, investigators found. 

The lawsuit alleges that officers had Lauren fill out her first witness statement in the lobby of the department and "rushed Lauren to finish up, telling her that they were only