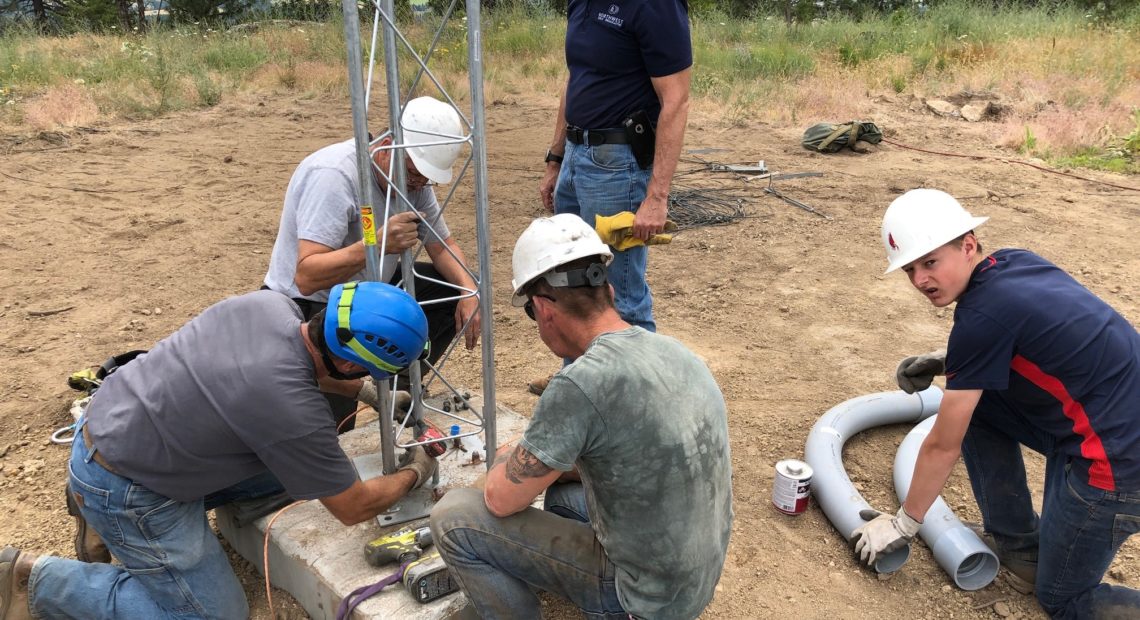 More Public Television Coming To Spokane: KWSU-TV Translator Expands Service
South of Spokane, the KWSU-TV translator sits on Krell hill. Recent work on the translator will soon expand KWSU's signal to 400,000 additional households. That's more public television for Spokane thanks to the Smith-Barbieri Progressive Fund and Union Pacific Foundation. You'll watch programs like The Great British Baking Show, Doc Martin and Jam with Dan. Expect the completion of the project around July 24th. 
Big kudos to all our engineers for making this happen. Broadcast Chief Engineer, Jason Royals gives an overview of the July, 11, 2019 work.
"Long but great day on our Krell project. A lot of preliminary tower/antenna assembly work was done yesterday but today's fun started when the crane showed up around 0830.  Under Rob's direction, we lifted the old tower off its base and laid it on the ground where we removed another tenant's STL antenna and replaced all old hardware with new (nuts/bolts) on 6 tower sections that we're re-using with the 6 new sections we assembled yesterday.  After attaching the other tenant's STL antenna below our new TV antenna and bolted on all 12 guy wires we lifted the tower two halves at a time and placed them on their new pad and started assembling the guys to their anchor points.  Once the guy wires were tensioned well enough Rob climbed back up and the crane lifted our heliax feedline up to our antenna where he made the connection.  On his way down Rob secured the feedline to the tower and installed the ground kit.  At that point we ran the feedline through the underground 4″ conduit, into the building, and to our equipment.  Then we started leveling the tower and worked on getting the guy wires tensioned w/in specs.  Likely several steps I've missed mentioning but that's the gist. There were seven of us on the job site and there was very little standing around – by the end of the day we were all wiped-out, but we got a lot of good work done in two days.  Rob is a true professional and with his guidance our team helped bring this project into its very final phase with an excellent tower move/installation. John swept the feedline/antenna and it checked good, but the transmitter didn't like the heat and would only run at half power so next step next week is to get the A/C system installed.  Aside from that there are other miscellaneous tasks and final program testing before we can make the switch and go live.  More to come." – Broadcast Chief Engineer Jason Royals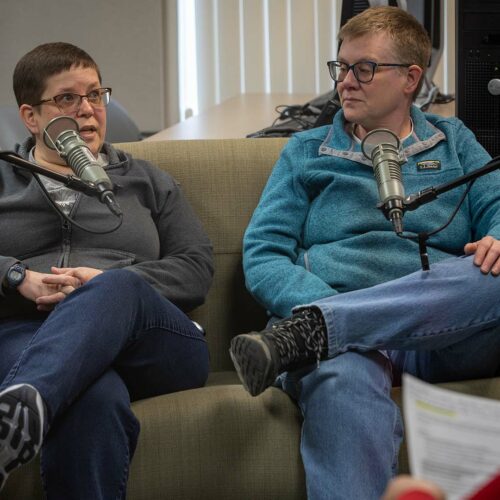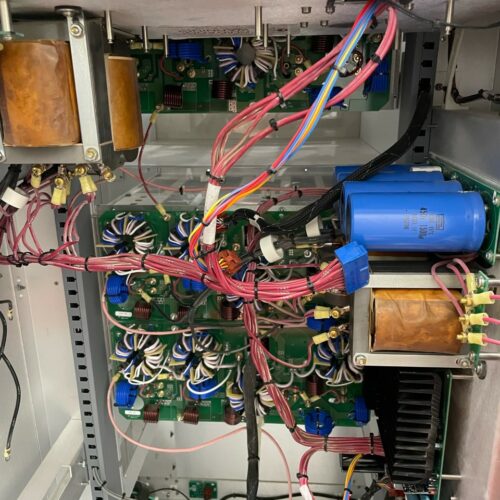 The signal that started it all: KWSU 1250 AM has had a rough couple of weeks.
The 100 year old signal began having power issues in early May that have persisted for weeks.
June 1st, at 8:00PM, KWSU 1250 AM will be going off the air for several hours as engineers work to repair it. Continue Reading What Is Going On With KWSU 1250 AM?
Ariel Riter's Reasons to Listen – May 2022