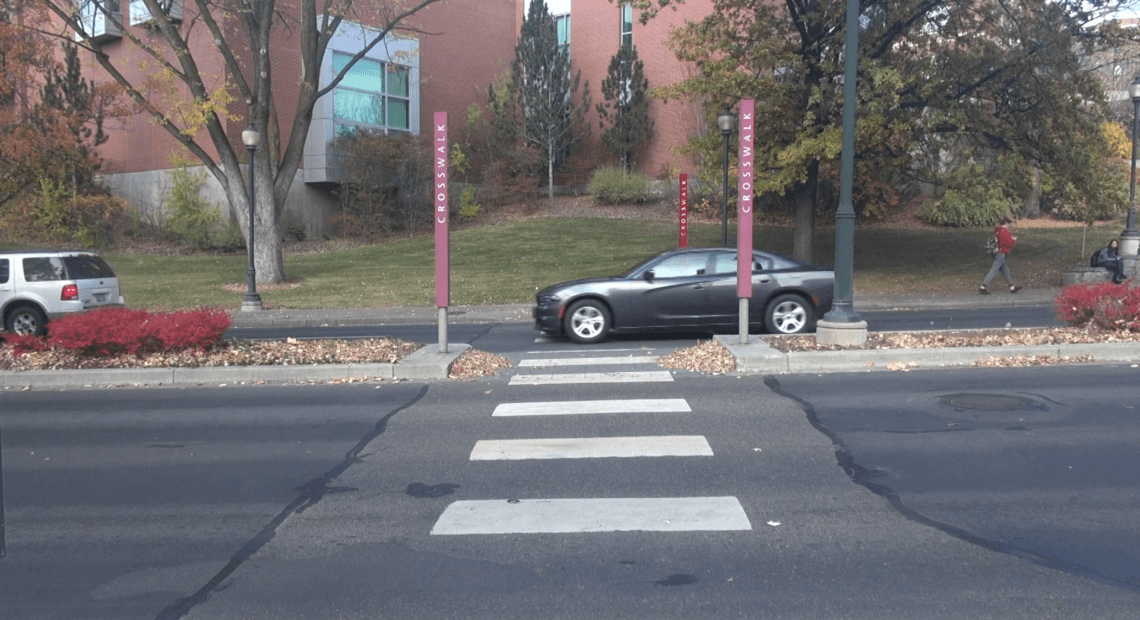 Crosswalk Safety is a Priority at WSU
Students all cross the street every day on campus at WSU, and some are worried about how safe it is to cross multiple lanes of traffic.
"I have a friend, she just got hit at Spokane just a couple months ago," WSU student Adam Sun said. "She was literally walking across the street and she was hit by a car, and it was on campus."
That incident happened at WSU Spokane, but it has Sun worried about crosswalk safety here in Pullman.
There are three main crosswalks on the Southside stretch of Stadium Way on campus. Sun said it can be difficult for drivers to see what they're doing, especially now that it's getting darker earlier as we approach the Winter months. The third crosswalk on this stretch of Stadium Way doesn't even have a light for pedestrians to use to warn oncoming traffic.
WSU Assistant Chief of Police Steve Hansen said that lights for that crosswalk haven't been funded, and that there may be changes to the crosswalks in that area.
"There's actually talks and discussions about eliminating that crosswalk, because there's an overpass right there," Hansen said.
Hansen also said things like Stadium Way's 20 mph speed limit are designed to keep pedestrians safe. In addition, WSU Transportation Services is introducing bright green, neon signs that remind pedestrians to look both ways before crossing. They said they hope to apply stickers to all crosswalks on campus that don't have intersecting traffic signals.
For now, Hansen said he hopes all students remember it is the driver's responsibility and the pedestrian's responsibility to make sure everyone is safe out on the road.