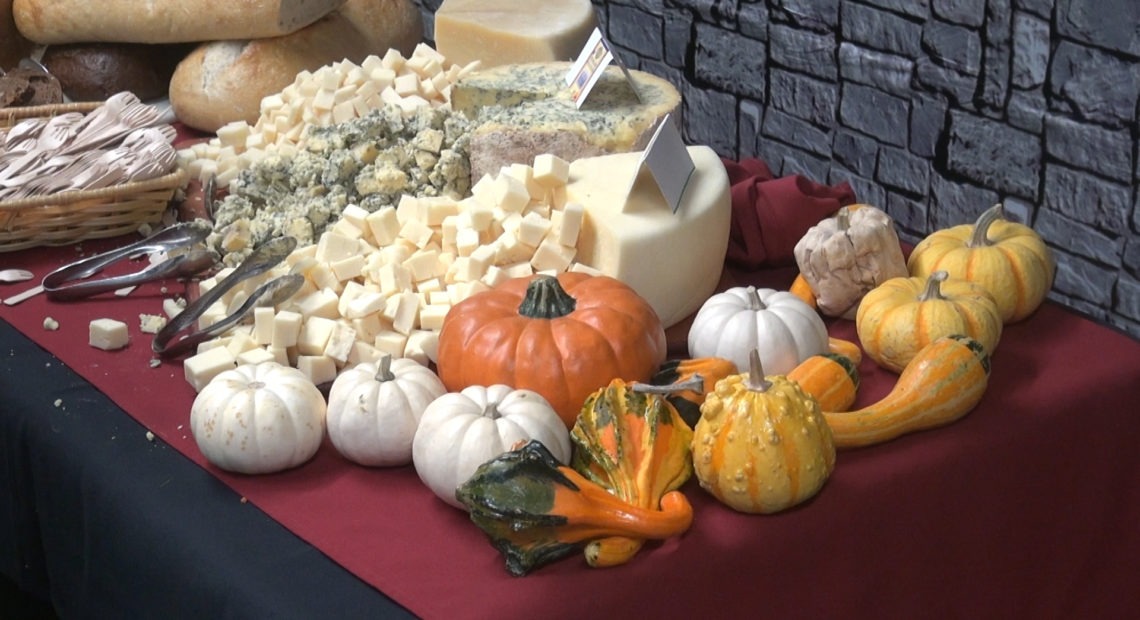 Southside Café's Festival! For the people
PULLMAN (Murrow News 8) – Southside Café customers got a little taste of history and fantasy at the dining hall's major event this year. The Festival! For the People.
General Manager Eddie Aguilar wanted residents and anyone else looking for an escape from the university daily grind to have a fun, light and interactive evening. The event took some time to plan.
"We started this midsummer. Off and on," Aguilar said, "It took a fair amount of time. A fair amount of effort with our executive chef here."
Southside Café's executive chef, Howard Campbell wanted to bring some of the best foods in video games to life.
"Grand Theft Auto's heart attack burger, all the foods in Skyrim, and Minecraft and what not," Campbell said.
And they delivered. They served turkey legs, pork belly, spinach tart and many savory sides.
People in medieval times showcased their wealth by the spices they possessed, Campbell said. Saffron, nutmeg and cinnamon found their way into the menu.
The dining hall puts on one major event per year. This was the first medieval themed one. "We try to mix it up every now and then," Aguilar said.
In addition to the food, they had games. No sword fighting or jousting, sadly. Games like chess and Jenga were set up instead.
Aguilar wants to make the event bigger and more inclusive next year. They may even hold a portion of it outside.