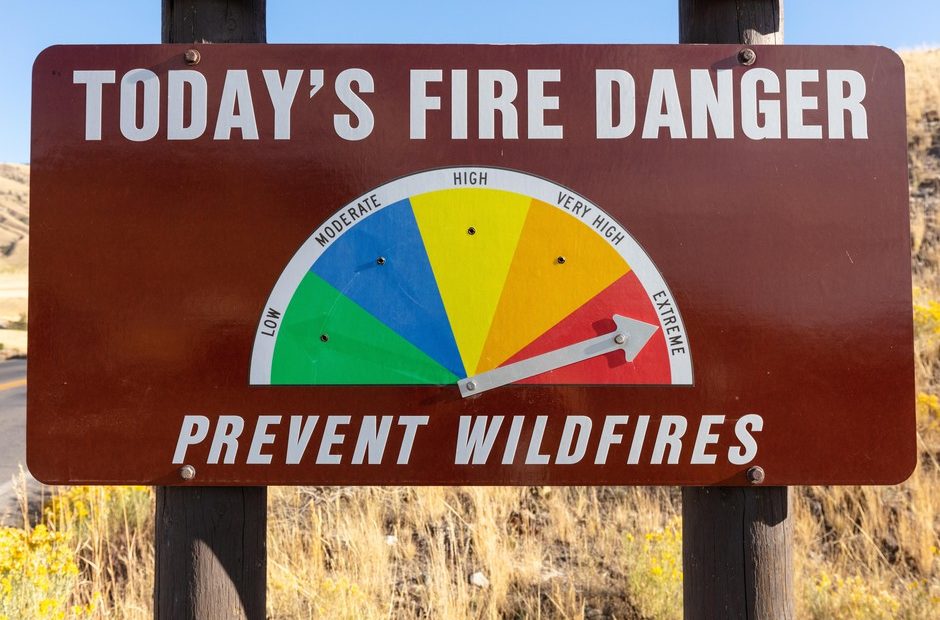 Northwest Fire Season Forecast: A Significant One, As Study Says People Should Prepare Long-Term
Predictions show fire season could hit much of the Northwest hard this summer – east of the Cascades in Washington and throughout most of Oregon. New research says people need to prepare now for worsening wildfire seasons, especially as the climate changes. 
As the climate warms, fire seasons will get worse – that's especially true for low-elevation ponderosa pine forests east of the Cascades. According to a University of Washington study published in the journal Fire Ecology, wildfires there will be larger and more frequent. 
In areas like Washington's Olympic Peninsula, fires will happen more often but not be much larger than they are now. High altitude, subalpine forests will also see more fires, but they will be only slightly larger than they might be now.
The study synthesizes climate change's effects on wildfires throughout the Northwest, said lead author Jessica Halofsky.
"We wanted to pull together a lot of different sources of information on fire and climate change to see what they all said, to bring it together in one place and to inform management and what people can do about these changes in fire and climate in the future," Halofsky said.
It's important that people prepare now for longer and more destructive wildfire seasons, said study co-author Dave Peterson.
"This is not like a virus sneaking up on us in a few months. We've had 30 years warning, here, from our data on climate change projections. Those projections continue to be confirmed year after year with record warm temperatures," Peterson said.
But, Peterson said, there's still time. He said there's still a few decades to continue to thin ponderosa pine forests and use prescribed burns. 
Those sorts of treatments might not be effective on the wetter westside, the authors said, because there is already so much debris on forest floors, "The fuels are piled up in enormous amounts here," Peterson said. 
But even with extra time to prepare and train, this year has extra challenges due to coronavirus concerns. The U.S. Forest Service has paused all prescribed burns on national forest lands in Washington and Oregon. Officials wanted to avoid introducing smoke into the air that could irritate respiratory conditions for people who are more susceptible to complications from COVID-19. Also, the Washington Department of Natural Resources has canceled wildland firefighter training because of social distancing guidelines.
Peterson said it's also important to help communities become more fire adapted, especially on the westside where people aren't as used to prepping for fires as they are east of the Cascades. 
"Wherever people live, we incur certain risks," he said. "So, if you're going to be living in a fire-prone area, then it just makes sense to be prepared for it. Then it's less scary — and less costly."
Halofsky said it's also important to make ecosystems more resilient now.
"Basically decreasing existing stressors on ecosystems, like invasive species or low species diversity, can help increase resilience to changing climate and fire," Halofsky said.
Autumn has knocked on our doors and crossed our thresholds. With its arrival comes wetter, colder, darker days — perhaps some pumpkin-flavored treats as well — and hopefully, fewer wildfires. Heavy recent rainfall has dropped the wildfire potential outlook down to normal for the Northwest, according to the National Significant Wildland Fire Potential Outlook.
So, how did this summer fare compared to past fire seasons? Continue Reading What impacts did wildfires have on the Northwest this summer?