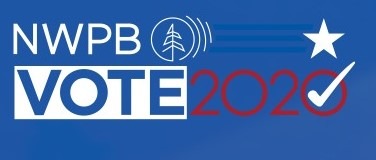 Idaho Votes: Deadline To Request Absentee Ballot Is Oct. 23. Can Register In-Person Until Nov. 3
QUICK LINKS:
If they haven't already done so, now is the time for Idahoans who want one to request an absentee ballot.
Friday is the state's deadline for requesting an absentee ballot.
It's easy and fast to request one online and vote by mail. The catch is you have to be registered to vote to request an absentee ballot.
State elections officials said Idahoans should not worry about the security of their ballot if they vote absentee. Idaho has used the same basic absentee voting procedures since 1972. So the process is not new to elections officials, even though they are expecting a significant increase in absentee ballots due to the pandemic.
"These are tested and true processes that leave very little room for fraud," Chief Deputy Idaho Secretary of State Chad Houck said.
Don't worry if you aren't registered to vote or miss Friday's deadline to request an absentee ballot. You can still vote this year.
Election Day is only 11 days away, after all. And early voting continues next week.
"Of course, in Idaho we have same day registration, so if someone misses it they can still register during early voting at the polls," Ada County Clerk Phil McGrane told Idaho Education News this month.
Idahoans have three options for voting:
Absentee voting.
Early voting / in-person absentee voting (your county will offer one option or the other).
Traditional in-person voting at the polls on Election Day, Nov 3.
How can I request my absentee ballot, check to see if I am registered to vote or find out where my polling place is?
Visit www.idahovotes.gov, the state's official election information website. If you plan to vote in person, be sure to double check your polling place. Many polling places are changing this year.
What are the deadlines?
Friday: Last day to request an absentee ballot.
Oct. 30: Last Day for early voting.
Nov. 3: Election Day. Polls will be open for in-person voting from 8 a.m. to 8 p.m. All absentee ballots must be received by the local county clerk's office no later than 8 p.m.
What is on the ballot this year?
The presidential election, races for the U.S. House and a U.S. Senate race, legislative races, judges and HJR 4, a proposed Idaho constitutional amendment where voters will be asked whether or not to permanently set the number of state senators and legislative districts at 35. Depending on where they live, some Idahoans will also vote on candidates for a school board, community college or even a highway district race.
Originally posted on IdahoEdNews.org on October 22, 2020