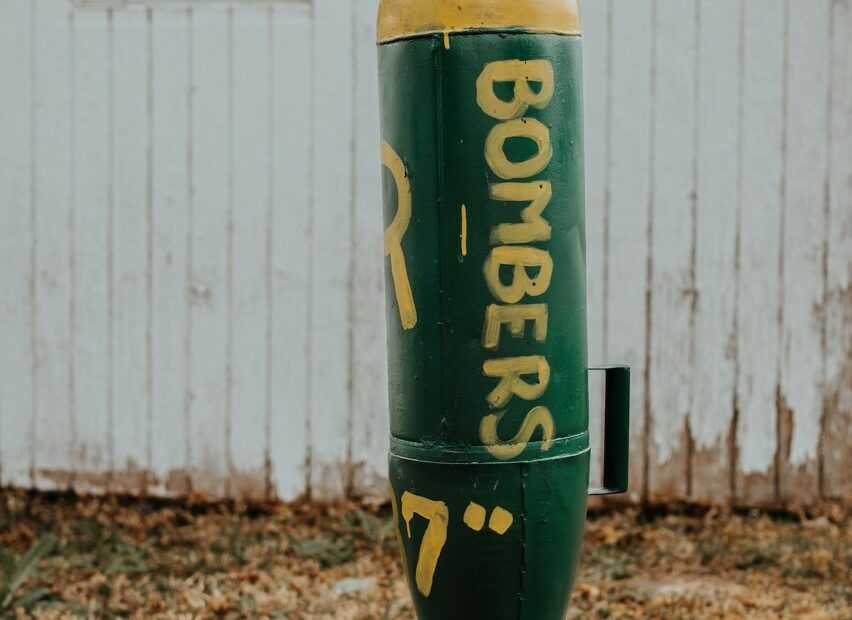 Richland Resident Rethinks Bomb Memento
For over 75 years, Richland has proudly held onto its place in history as the home of Hanford that made plutonium used in the first nuclear bomb. People even own actual bombs they found or bought. There are murals of bomber planes and stickers of mushrooms clouds are common on cars. One resident had a change of heart about her bomb memento. 
Heather Miller spent her entire allowance to buy a bomb. She was a freshman at Richland High in 1983 when she went out to the swap meet in Pasco at the old drive-in and saw the  forty-two inch tall practice bomb. The seller said he found it at the old Bombing Range in West Richland. 
"So I got the bomb, and then someone put a handle on it for me and then I painted it so lovely, and I took it to school once."
Miller painted the bomb green and gold – her school colors. She kept the bomb in the basement. After moving away she had an epiphany. People would ask her where she was from and when she explained she often got a negative reaction. 
 "Oh my Gosh, this is how other people feel about this, and I have this stupid thing in my house.  I'm glad to see that Richland is getting away from the mushroom cloud because it is offensive."
Many times over the years, proposals have been made to get rid of the association of the bomb and mushroom cloud symbols of Richland High. Today, the bomber plane is used. Actual bombs are a widely owned relic in Richland homes. But not in Miller's home for long. She wants to get rid of her bomb.  
Produced with assistance from the Public Media Journalists Association Editor Corps funded by the Corporation for Public Broadcasting, a private corporation funded by the American people.