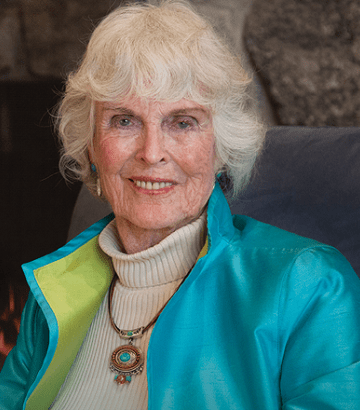 Remembering Harriet Bullitt's Legacy In The Northwest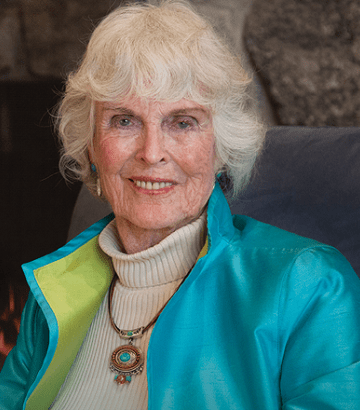 Harriet Bullitt, Washington philanthropist, broadcast executive and environmental champion, died April 23 at the age of 97. 
In all her life, Harriet Bullitt was guided by the parable of the long spoon. 
In the story, from folklore, people only have long spoons and must feed each other across the table or not be able to eat at all.
"The warning that comes out of the parable is that in order for us all to thrive, and to do great things, we have to work together."
Beth Stipe worked with Bullitt and her charities for 20 years and is president of the Sleeping Lady Foundation. She says that Bullitt brought the sentiment of the long spoon to everything she did and that she encouraged others to do the same. This impacted many of those who worked with her.
Bullitt was instrumental in the North Central Washington community, where she established the Sleeping Lady Mountain Resort, in efforts to boost the local economy. She created the Icicle Creek Center for the Arts, and brought chamber music and opera to Leavenworth. 
Bullitt started KOHO radio, which serves the Wenatchee area. Programming includes music and guests — through a speaker series. 
She was known for her role in establishing landscapes, which are conserved for environmental protection across the Pacific Northwest. 
Denis Hayes, president of the family's Bullitt Foundation, remembers a backpacking trip with Bullitt in Southern Oregon, in the Cascade-Siskiyou mountain range. He says she fell in love with the place and fought successfully to see it established as a national monument.
"She cared deeply about nature, and about people, and she wanted both of them to be healthy, vibrant, sustainable," Hayes says. 
Hayes and Stipe agree that Harriet Bullitt's legacy will last. Her influence on those she connected with will be felt much longer than her 97 years. 
The story of Harriet Bullitt is not over — share your memories with us on Facebook, Instagram, or Twitter where this story will be posted.
Produced with assistance from the Public Media Journalists Association Editor Corps funded by the Corporation for Public Broadcasting, a private corporation funded by the American people.