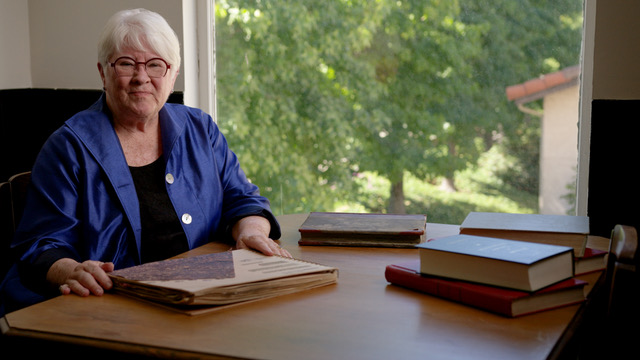 Turning The Tide — A Story Of A Cleanup In The '90s For The Tacoma Of Today
"A leap of faith." That's how Paul Allen, former city councilmember, describes the City of Tacoma's decision, in 1991, to purchase nearly 27 acres of property on the Thea Foss waterway in order to clean it up, in the new documentary, "Turning the Tide." 
It was a leap of faith that worked.
The film details the success story of the cleanup of the waterway, which revitalized the city and inspired environmental stewardship that lasts today.
The Thea Foss waterway was declared a part of the larger, 12-acre Commencement Bay Superfund site by the Environmental Protection Agency in 1983. The massive cleanup was daunting. That's what inspired filmmaker Mark Wilcken. 
"Tacoma was dealing with all these problems in the '70s and '80s," he said. "And they would seem overwhelming. But somehow, they were able to tackle it."
Years of waste from industries within the Port of Tacoma contaminated the waterway. Chemicals such as those used to make plastics, for cooling appliances, and from the burning of coal were dumped into the waterway.  
In a clip from the documentary, Claire Petrich, a landowner on the waterway, reflects on the boom of industry that led to environmental downfall. 
"They had the whole world in front of them, they were so excited," she said. "And those who were involved really had no sense of what the environmental impact was."
The film demonstrates how the City of Tacoma purchased the land, and alongside private companies and state partners began the cleanup in 1994. It was finished in 2006. 
"They took a lead in something that most people would be hesitant to do, and it was a huge gamble for them," Filmmaker Wilcken said. "Because you're buying contaminated land, you don't know what you're going to find in it."
He said the cleanup motivated Tacomans to become stewards of their environment. That stewardship has continued in the city, and as climate change worsens, he believes it's more important now. 
"As we go into these next few decades, facing different environmental and climate issues, [I hope] that people understand their role in it, their stewardship in it," Wilcken said.
It's a story of how much impact we can have on our environment. Leah Michaelson, community relations officer with the city, agreed that showing the impacts from industry and then the necessary cleanup which follows, sends a message for today. 
"I think it's a really great metaphor for the world and the climate that we're living in now," Michaelson said.
The movie premieres Sept. 22 at the Pantages Theater and is free. There will be additional screenings at the Grand Cinema the following week. The city's Environmental Services Department produced the film.