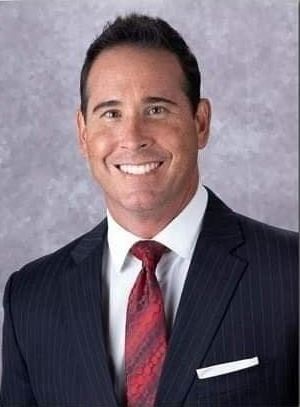 Mike Gonzalez accepts Franklin County Administrator contract
New Franklin County Administrator Mike Gonzalez will start this position at the end of the month. A two-month period for transition with the help of the current interim county administrator, Duane Davidson, and a performance plan were part of the contract negotiations.
In a recent public special meeting, the county commissioners voted 2-1 to approve the resolution to appoint Mike Gonzalez, who will receive a salary of $150,000 per year in his new position.
Gonzalez is the City of Pasco's economic development manager. He accepted the new appointment and expressed his commitment to Franklin County citizens.
"I will earn every single dollar that I make and the return on investment will be great. I will give 150% and I will always go above and beyond," said Gonzalez.
During the hiring process, Commissioner Brad Peck reignited the debate over Gonzalez's qualifications and the salary offer for the position.
Peck said he thinks in many employee and taxpayers' opinions, including his own, the offered salary is too high for Gonzalez's qualifications.
"It is a slap in the face of every employee past, present and future who is required to begin their employment at step one with Franklin County based on their qualifications for their positions," said Peck.
The county administrator annual salary range was between $130,000 and $155,000. In past meetings, Peck said because Gonzalez didn't fill the minimum requirements for the position, he should start at the lower level.
But Commissioner Rocky Mullen and Clint Didier disagreed and voted in favor of offering Gonzalez the higher end of that salary range.
Gonzalez said he will prove Commissioner Peck is wrong and hopes they can work together.
"I hope, as you promised, you will help me achieve my goals and the vision for this county," said Gonzalez.
Gonzalez said he thinks he might be the first Latino descendent to hold the position.
In a statement to the public and the commissioners, he said the Hispanic and Latino/a/x communities in Franklin County now have a voice they can trust and that they are a big part of this county.
In an interview, Gonzalez said he will work for everybody.
"What's good for the Latino community is good for everyone in the county, whether you're Black, white, Asian, and anything in between, because we have a very diverse county. We have a county that gets along, that's welcoming and likes each other."