>> Many events and concerts have been cancelled due to COVID 19.   Check with the organization prior to attending to make sure the event is still happening.

Art Exhibit- Samantha Birks Fisher 'Wish You Were Here'  
November 5 @ 4:00 pm

-

November 28 @ 9:00 pm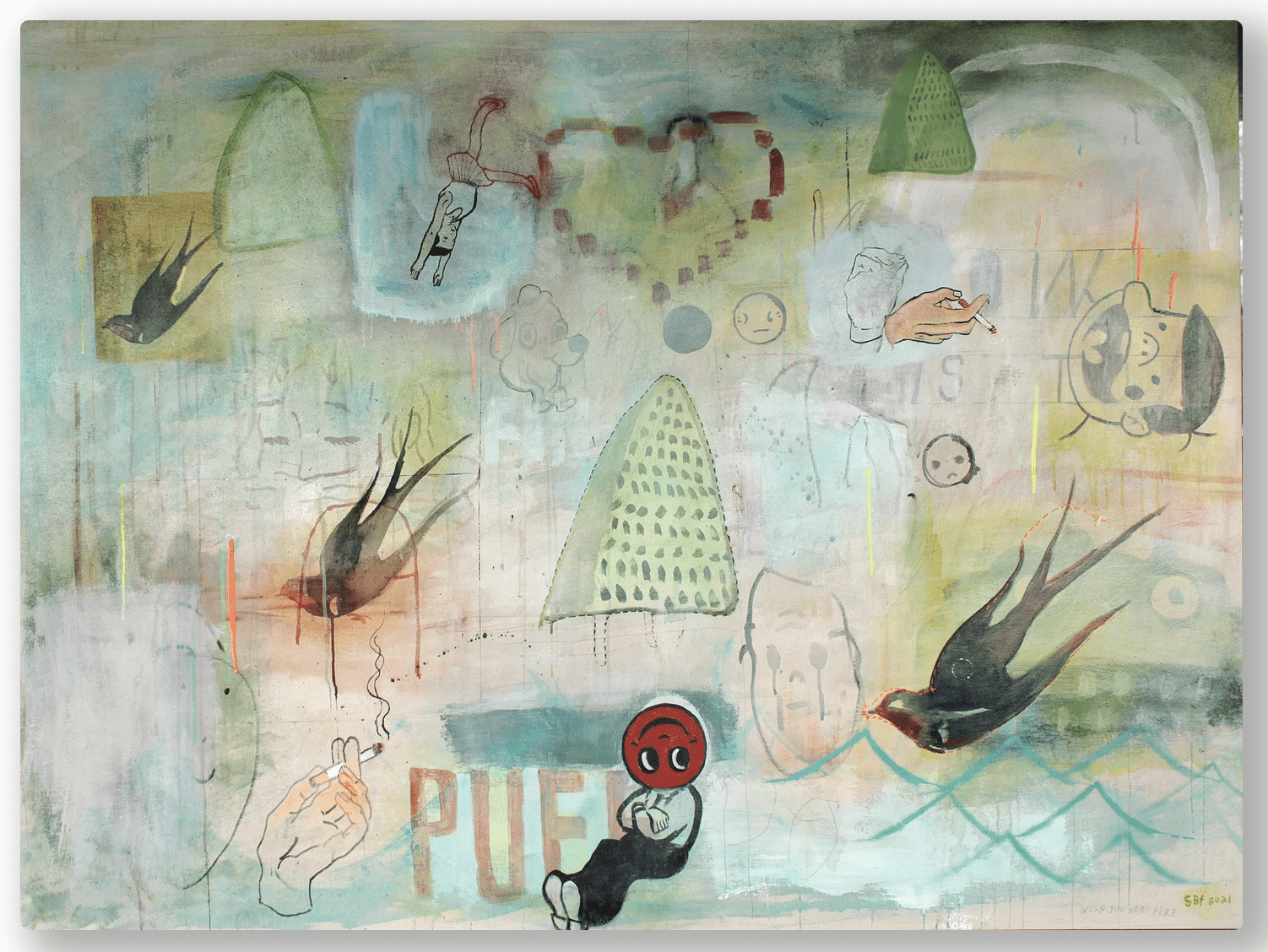 Opening Reception:
Nov 5th 4-9pm
Collapse Gallery
115 S Wenatchee Ave
Wish You Were Here
Nostalgia is, in essence, a bittersweet yearning for the past. Restorative nostalgia looks back longingly on the past, sometimes in unhealthy ways, (think "Make America Great Again") wanting to relive and revive the past, whereas reflective nostalgia knows the past cannot be relived but savors the memories. Reflective nostalgia can appreciate the aesthetic and sentiment of the past but knows that it is not the same for everyone and what they experienced. It looks to the future by studying the past. While my work is not a longing for times gone by, it is looking to the past for clues to our current climate.  How did the American Experience get here and what can we do to change the trajectory? The things that have happened to an individual or a community shape their lives and each person's memory of the things that have happened can be both similar and wildly different depending on their age, privilege, gender, or race. Memories have a way of changing depending on the lens being used to view them. Nostalgia was once considered a mental disorder. It was demonized for taking soldiers out of the present battle, in their intense longing for their country and their homes. In this sense, it can be viewed as a coping mechanism to treat trauma in an individual or a community. There is a reason when you are anxious or not feeling great that you fall back on your favorite Netflix show or old movie; it is a salve to an anxious heart.
My paintings rely on nostalgia, a collage sensibility, and a pure appreciation of marks and brushstrokes on surfaces. The familiar images of our collective memories of pop culture America serve as hieroglyphs in an evolving language. The paintings start off extremely intuitive and slowly take shape as the layers are built up like an old wall that has been graffitied, painted over, scrawled on, stained, stickered and painted over again. The history of the painting is laid bare on the canvas, as well as the historical context of the images create a language that is both personal to me and hopefully relevant to the viewer as well.
Related Events