Auditions: Snapshots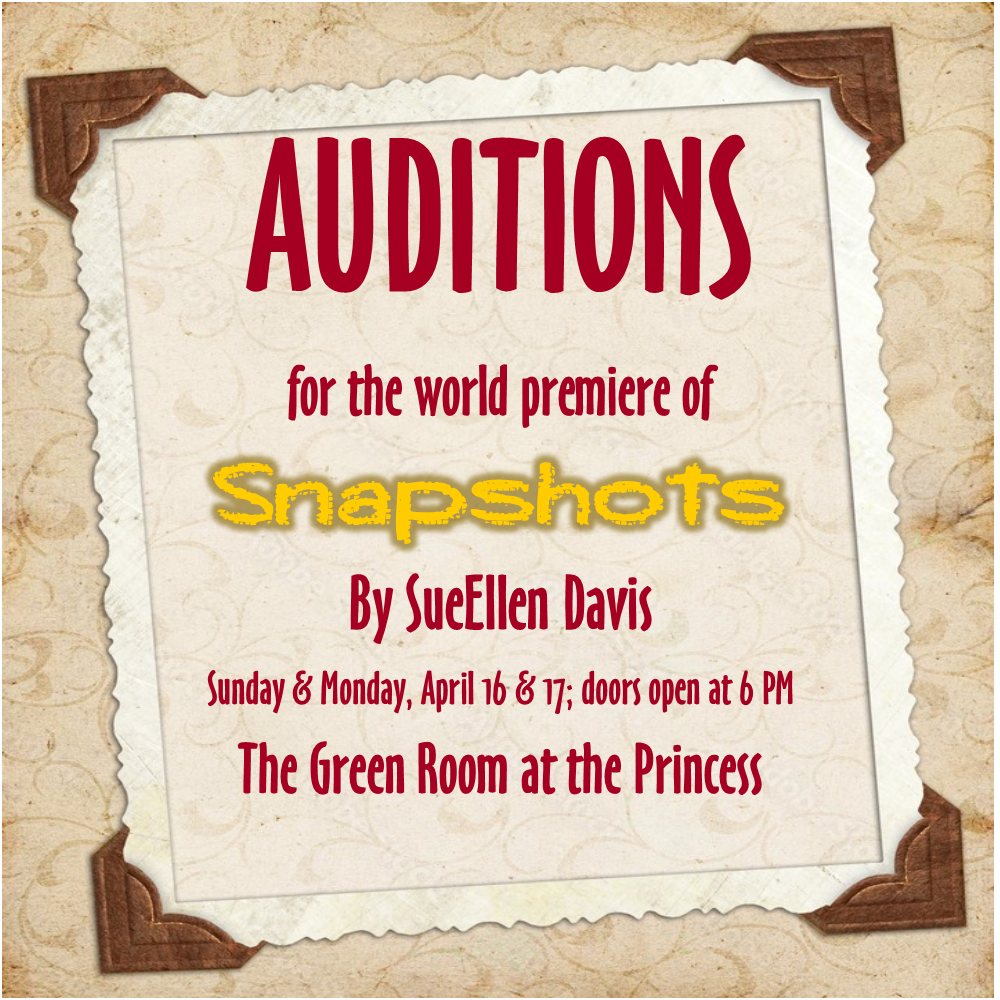 Princess Theatre is pleased and proud to announce the world premiere of Snapshots, written by long-time Prosser resident SueEllen Davis. In short vignettes, the audience will see communication working and not working. The play has varied settings, including a funeral home, a job fair, and a first date. The 'snapshots' have a bit of comedy, a bit of drama, and a lot of real life.
Auditions will for 11 roles, ages 20s to 70s; will include cold readings from the script and acting exercises. Doors will open at 6 PM.
Scripts are available until April 10 for a three-day checkout, on a first-come basis, from Mid-Columbia Libraries Prosser Branch, 902 7th Street. Character descriptions and details on the website.