>> Many events and concerts have been cancelled due to COVID 19.   Check with the organization prior to attending to make sure the event is still happening.

All events for Dollhouse Art
June 2021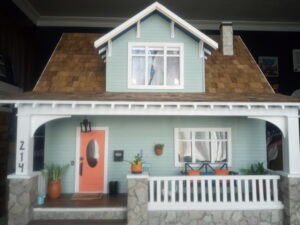 Everything looks cuter in miniature form. That's the opinion of Erica Watts, a Spokane artist who specializes in dollhouses and their décor. The lifelong artist, who has studied art at Michigan Tech University and the Art Institute of Chicago, made her first dollhouse at the request of her then five-year-old daughter, and found herself hooked on the challenge of hand-crafting all things mini. Through June 14, Wenaha Gallery is featuring Watts' completely furnished dollhouses as well as individual accessories.
Find out more »