>> Many events and concerts have been cancelled due to COVID 19.   Check with the organization prior to attending to make sure the event is still happening.

All events for Impressionist Paintings by Carol Betker
February 2021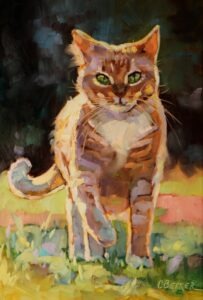 Impressionist paintings present the world with its edges softened, a place where beauty is highlighted through expressive use of brush strokes. Kennewick oil painter Carol Betker paints with the idea of capturing "the Creator's little treasures" that come into her view. Her Alla Prima works include florals, landscapes, animal portraits and equine art.
Find out more »
March 2021