Native American Heritage Day Event at the Bellingham Unitarian Fellowship, November 25, 2022
November 25 @ 11:00 pm

-

November 26 @ 1:00 am

Free - Donations accepted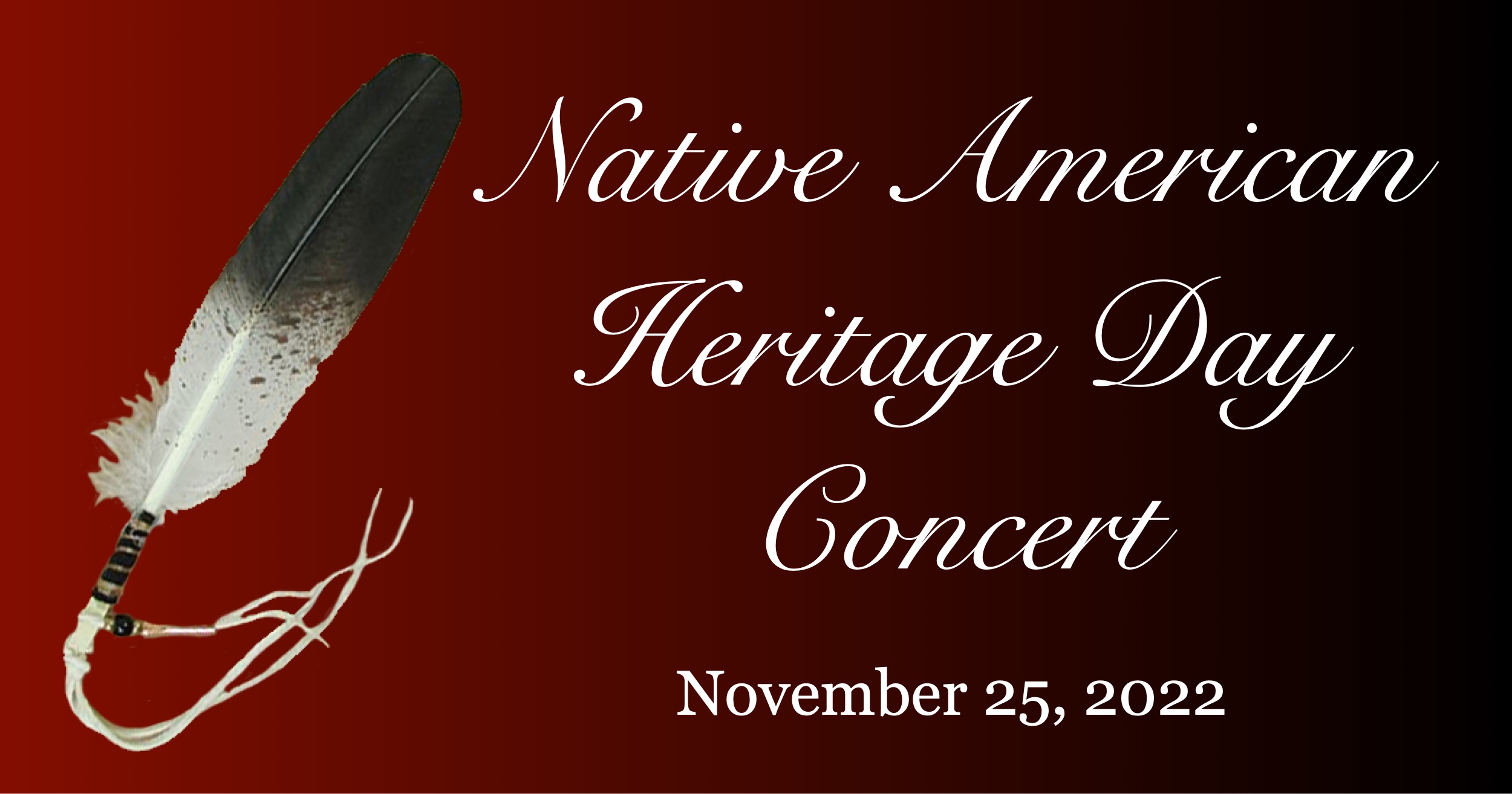 Join us on November 25, 2022 for a Native American Heritage Day event with Cindy Minkler of the Oglala Sioux Nation (Lakota), J.P. Falcon Grady of the Piikani (Blackfeet) Nation and Lummi Nation Elder Cynthia Wilson for an afternoon of blessed talent and wisdom. The event will be held at the Bellingham Unitarian Fellowship at 1207 Ellsworth St in Bellingham from 3:00-5:00 pm. Donations gratefully accepted. Invite friends and family! All who come in the spirit of goodwill are welcome.
For a little history . . .
Red Fox James, a Blackfoot Indian, rode horseback from state to state seeking approval for a day to honor Indians. On December 14, 1915, he presented the endorsements of 24 state governments at the White House. Dr. Arthur C. Parker of the Seneca Nation first protested for National Native American Heritage Day between 1912 and 1915. At first, he was fighting for an "American Indian Day" to be recognized within the Boy Scouts of America.
It wasn't until 2008, when President George W. Bush signed into law, the Native American Heritage Day Act of 2008" which among many other things stated "nationwide recognition of the contributions that Native Americans have made to the fabric of American society will afford an opportunity for all Americans to demonstrate their respect and admiration of Native Americans for their important contributions to the political, cultural, and economic life of United States." Again, in 2009, Congress passed the "Native American Heritage Day Act, permanently, using much the same language and signed by President Obama and issued in a proclamation.
In 2020, 2021 and now on October 20, 2022, Washington State Governor Inslee proclaimed, the day after Thanksgiving, this year on November 25, 2022, as Native American Heritage Day—a State holiday. In the proclamation, which also proclaims November as Native American Heritage Month, Governor Inslee states:
"Native American contributions and value have shaped the social, political, environmental, and economic fabric of the state, while also enhancing freedom, prosperity, and cultural diversity . . . Washington joins other states across the nation in celebrating Native American Heritage month, honoring the unique heritage of this continent's First People and reaffirming the commitment to respect each Tribe's sovereignty and cultural identity."
Cindy Minkler: Cindy Minkler (Lakota) is enrolled in the Oglala Sioux Tribe in South Dakota. She graduated from Seattle Pacific University with a B.A. in Music Education and Piano Performance. Since then, she's been an educator, graduation speaker, free lance pianist, piano teacher and performer. Back in the 90's, Minkler was seen on the hit dramedy television show "Northern Exposure." Minkler produced two original piano CD's "Chronological Growth" and "Holdin' Me Up." In 2003 she was invited to perform at the American Indian Film Festival in San Francisco where she featured her original composition, "Battle of the Little Big Horn." Minkler performed and won an award at the 2009 West Coast American Indian Music Awards Show. After completing her Music Therapy degree at Western Michigan University in 2017, she returned to the Pacific Northwest and began working as a Music Therapist with various age groups and populations. For the past ten years she has been the pianist for Lummi Island Congregational Church and continues to participate in local music events and concerts.
J.P. Falcon Grady: J.P. Falcon Grady is a Native American singer/songwriter originally from Browning, Montana and a proud member of the Piikani (Blackfeet) Nation and currently resides in the Pacific Northwest. He performs both as a solo artist and with his band; The JP Falcon Band. J.P. Falcon Grady has graced many stages in his 20+ years as a professional musician. He performs all over the Pacific Northwest, Idaho, Montana, Oregon, Hawaii and British Columbia, Canada. He musically weaves stories with profound lyrics and melody and coupled with his stunning smooth voice often moves his fans to tears. A self-taught acoustic guitarist, singer, songwriter J.P. is credited with numerous musical achievements, including performing a title track in a motion picture. Acoustic rock is the foundation, with Native American, Reggae, Jawaiian, Latin, and Country influences.
Cynthia Wilson: Cynthia Wilson is a member of the Lummi Nation and has worked in the Education field for 30 years. She truly enjoys working with children from the smallest to the oldest. She worked at Lummi Nation School for many years and worked in our public schools for a few years. She says that she is so fortunate to have learned our Lummi Language from mentors, and is proud to share it with the children and her family. She loves to share stories with great lessons to live by and see the expression on listeners' faces as they listen and learn the many values. Having a foundational belief in our way of life is essential to living in two worlds that we have to be competent and productive in. Cynthia received her Master's Degree from Grand Canyon University in curriculum instruction and technology. She says she will continue her journey in education and continue to learn. Her philosophy is, in short, to help our children, strengthen the educational experience of all, and increase understanding of who they are, and stand proud. Cynthia believes it is one way to keep everyone going in the same direction; no canoes overturn in the waters as we move forward together for our children's main resource.
Related Events