>> Many events and concerts have been cancelled due to COVID 19.   Check with the organization prior to attending to make sure the event is still happening.

All events for NSEA Guided River Walk
July 2021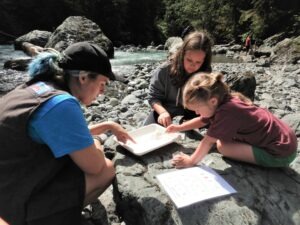 Join NSEA naturalists on an hour-long guided walk along the Nooksack River to learn about local salmon species and their lifecycle and habitat! Open to all ages, no RSVP required. Trail includes stairs and slight inclines. Meet at Horseshoe Bend Trail just east of Glacier.
Find out more »