>> Many events and concerts have been cancelled due to COVID 19.   Check with the organization prior to attending to make sure the event is still happening.

PNNL and National Security: 20 Years of Mission Impact
September 8 @ 5:00 pm

-

6:00 pm

Free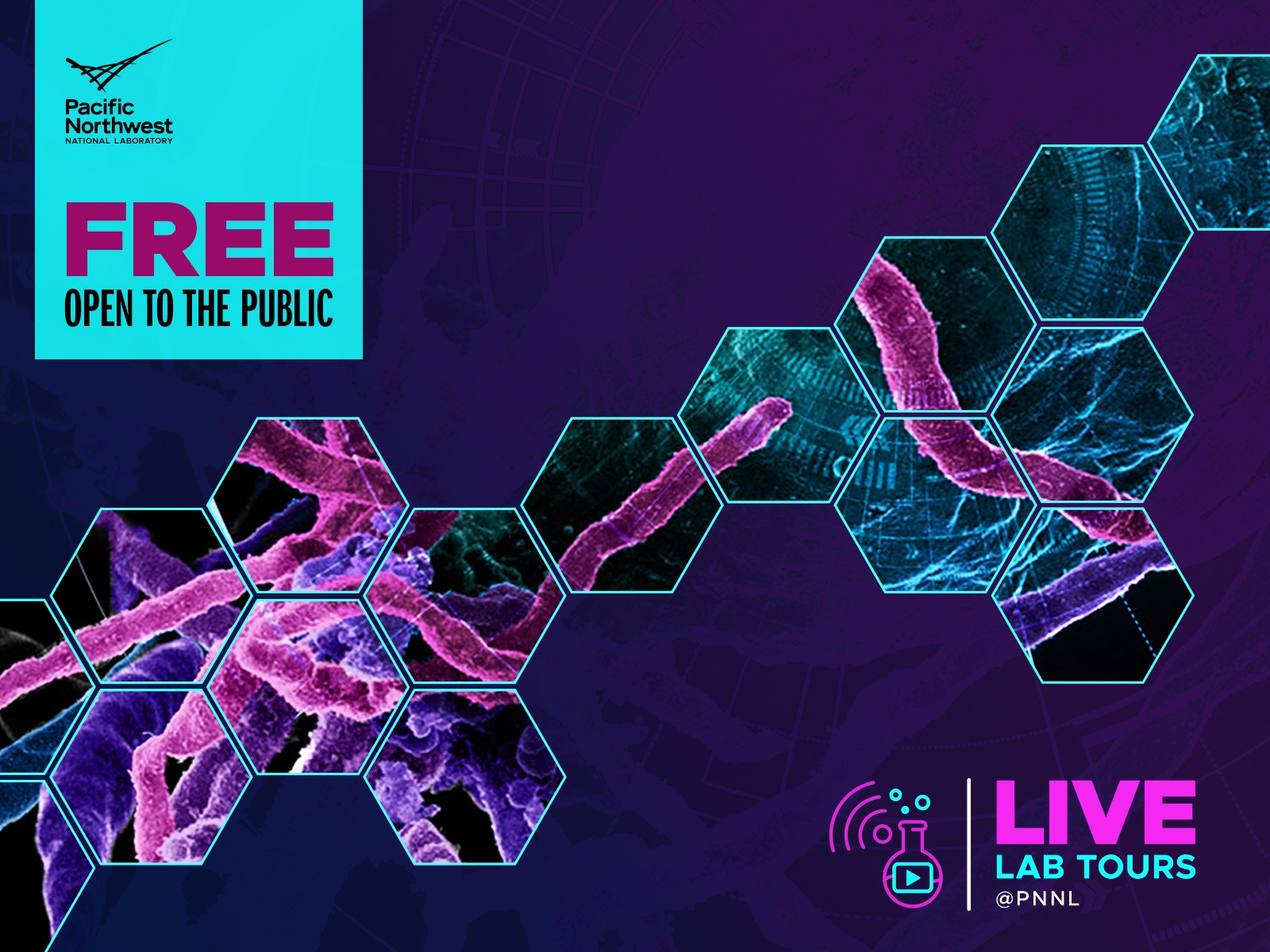 For the first time ever, Pacific Northwest National Laboratory (PNNL) is opening its doors and inviting the public to a series of free, live, virtual tours of numerous labs on its Richland campus. Researchers from across PNNL will be your hosts as you discover the spaces and instruments behind our science and impact. Learn about nuclear explosion monitoring, the science and hardware behind machine learning and artificial intelligence, our work in nuclear energy and environmental management, and so much more. Visit the Glass Lab at our Applied Process Engineering Laboratory, get a behind-the-scenes look at grid operations in our Electricity Infrastructure Operations Center, and get a look at one of five nuclear magnetic resonance spectrometers in the Environmental Molecular Sciences Laboratory.
All tours are one-hour and accessible via Zoom. During the tour, you are encouraged to submit questions to your hosts (researchers at PNNL) via Zoom's chat function. The tours are open to all ages.
Please see the tour description and registration link below:
After 9/11, PNNL and other U.S. Department of Energy national laboratories were immediately called upon to help. The newly formed Department of Homeland Security required expertise across many areas, from radiation and explosives detection to imaging and data analytics and beyond. Visit two facilities at PNNL that have provided the Department of Homeland Security with world-class solutions in airport security scanning and radiation detection at U.S. ports of entry.
Please register in advance here: https://pnnl.zoomgov.com/webinar/register/WN_9Xr2MpdVQ42F11lq66rVBg