We are aware of an issue with times displaying incorrectly. We are working to resolve this.

Red Barn Event: An Evening with Marcela Todd Zaragoza – Her Research on Small Seabirds
February 16 @ 7:00 pm

-

8:00 pm

UTC-7

Free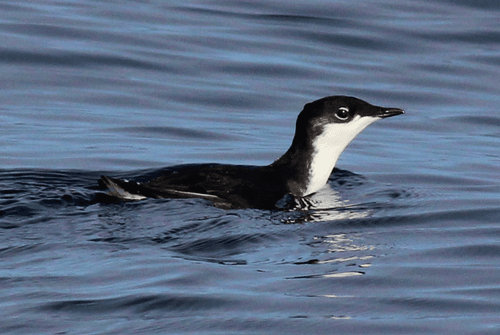 Marcela Todd Zaragoza is a Field Educator at the Wenatchee River Institute. Join us for an evening with Marcela, learning about the research and science work she was doing before joining WRI!
During Marcela's senior year at the School of Environmental and Forest Sciences at the University of Washington, Marcela worked with the Quantitative Conservation Lab and graduate student, Amelia J. DuVall. She worked to digitize Scripps's Murrelets reproduction and spotlight survey data. For her honors thesis, she conducted the first analysis on the importance of collecting Scripps's Murrelet egg size data. Prior to Marcela's work this data had been collected at Channel Islands National Park for many years without any indication of its relevance or importance for seabird conservation. For this Red Barn Event, Marcela will be discussing her thoughts on the ways in which various oceanographic factors, as well as egg-laying order, affect the egg size of Scripps's Murrelets – a small seabird that breeds primarily in Santa Barbara Island, California.
Speaker Bio:
Marcela graduated from the University of Washington with a B.S. in Environmental Science and Terrestrial Resource Management with a concentration in Wildlife Conservation and a minor in Quantitative Science. Marcela is interested in the ways in which different natural and anthropogenic disturbances influence wildlife communities, including their reproduction and behavior, and the intersection between quantitative analysis and wildlife conservation. She is also passionate about teaching people of all ages, backgrounds, and communities about the natural world and believes that environmental education and learning should be an equitable and inclusive space. As a field educator for Wenatchee River Institute, Marcela enjoys teaching the youth and the community about the outdoors and all these important topics!
This event begins at 7pm. The 'doors' will open at 6:50pm. You can join via Facebook Live or Zoom Webinar.
Related Events
We are aware of an issue with times displaying incorrectly. We are working to resolve this.