We are aware of an issue with times displaying incorrectly. We are working to resolve this.

Red Barn Event: Footprints on Snow – Seven Brave Women Who Shaped the History of the Northwest Mountains
March 14 @ 7:00 pm

-

8:00 pm

UTC-7

Free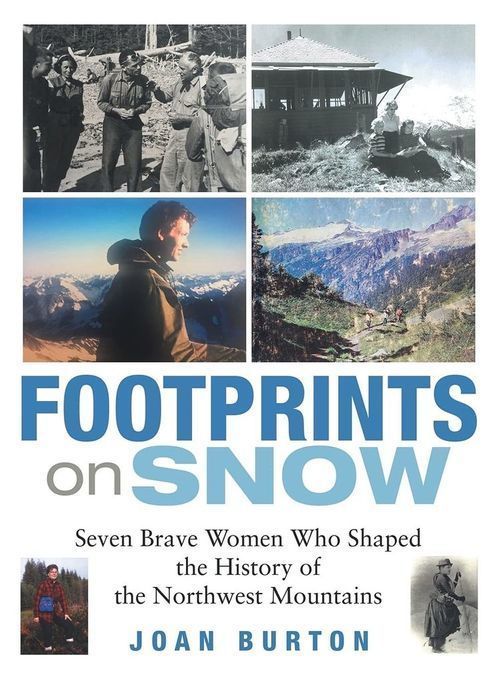 Footprints on Snow tells the stories of seven women who were explorers, climbers, and conservationists. One woman wrote the first hiking guide book before the internet provided driving and hiking directions. Two female climbers were of the first rank in skill, ability, and courage. One made thirty-four first ascents in the North Cascades and British Columbia Coast Range. Another woman helped save remnants of ancient forests in the Olympics and went on to help preserve the scenic North Cascades in a national park. The first woman to climb Mount Rainier was considered daring and immodest in her costume and behavior, but she believed that this brave accomplishment would change her life. Women have sought adventure in the northwestern mountains of the United States and Canada for over one hundred years. They had many obstacles to overcome-including having to wear bloomers- but they all proved that adventure comes in many forms.
Join us in the Red Barn for an evening with author Joan Burton to hear about these amazing women of the Pacific Northwest.
This is a FREE event with a donation basket at door. A Book for All Seasons will be at this event to sell Joan's book.
Doors open at 6:30pm for a community social with beer and wine available for purchase. Joan's presentation will start at 7:00pm.
Since these events are now indoors in close quarters, only people who are fully vaccinated for COVID-19 (regardless of eligibility) may attend. We still ask that you wear a mask. Thank you for following this honor system. Windows will be open during the event (along with an air purifier operating), so please bring a layer to keep you warm.
**Check WEBSITE for changes. If COVID-19 restrictions are put in place or if we do not feel it is responsible to host an in-person program, this program will be postponed.**
Speaker Bio: Joan Burton is the author of a hiking guide for Northwest mountains, Best Hikes with Children, in print under her name for 30 years. She has hiked and climbed many of the mountains in the Cascades and Olympics, and knew some of the featured women personally. She has camped in the crater of Mount Rainier as did Fay Fuller and saw and felt its steam caves. She wants to tell the stories of the women who made enormous contributions to Northwest mountaineering and conservation because she believes in their heroism and selfless dedication.
Related Events
We are aware of an issue with times displaying incorrectly. We are working to resolve this.