Topophilia A Body of Work by Rachel Wyman at Henry Earl Estate Wines
January 25 @ 11:00 am

-

6:00 pm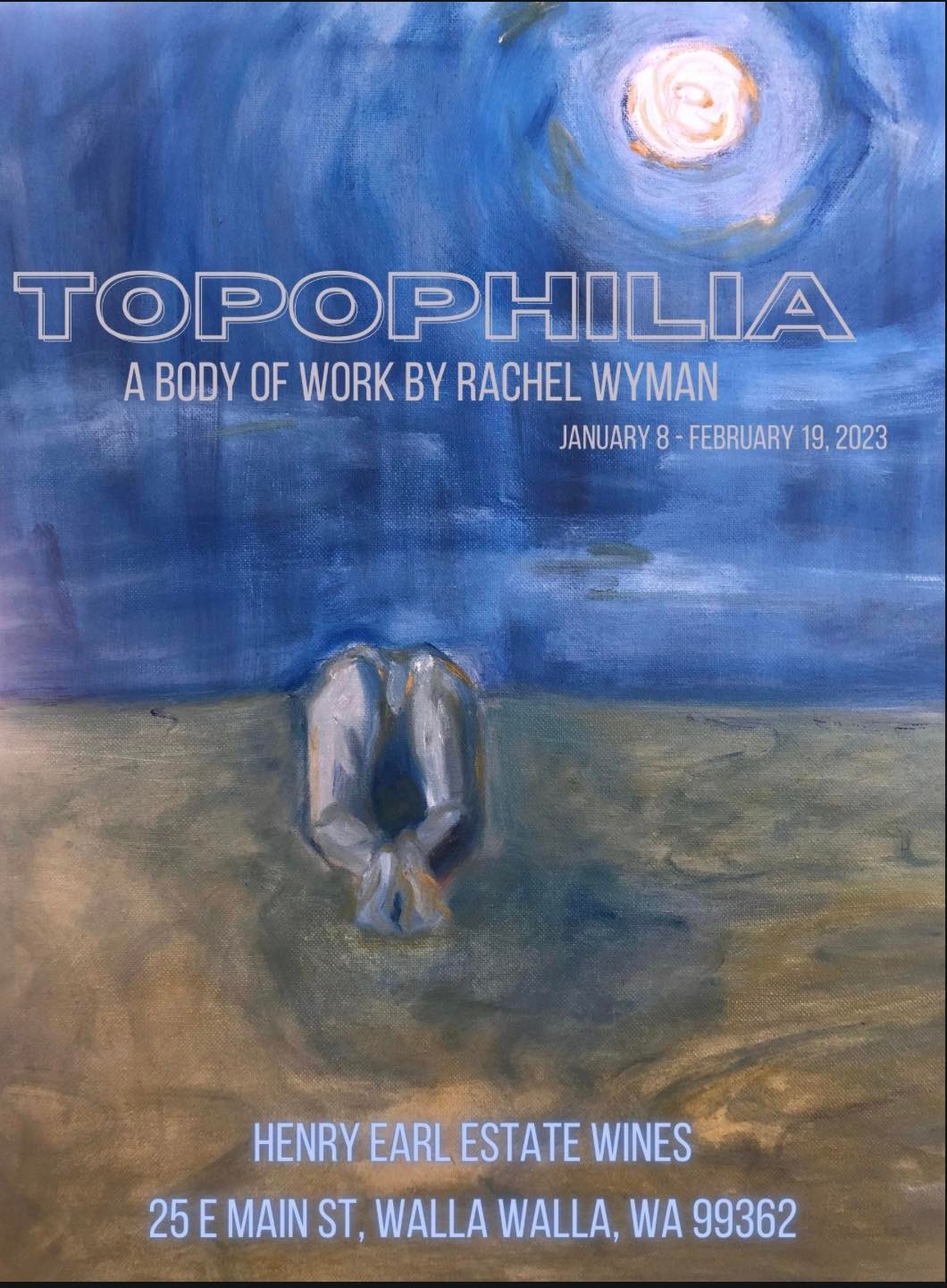 We are beyond thrilled and honor to host the art of Rachel Wyman January 8th through February 19th.
Rachel Wyman is a dance-based multidisciplinary artist who was born and raised in Walla Walla, WA and currently resides in Brooklyn, NY. Through movement/dance films, visual art, and writing, Rachel's work addresses longstanding personal concerns: the strangeness and mystery of existing; death and separation anxiety; the body as both signifier and obfuscator of personal identity; and the relationship between bodies and environments. Much of her work is strongly influenced by the Walla Walla landscape.
Artist statement:
"Topophilia" is described by Wikipedia as "a strong sense of place, which often becomes mixed with the sense of cultural identity among certain people and a love of certain aspects of such a place." This series of paintings is based on video stills compiled from a nearly decade-long practice of filming myself improvising movement in the fields around Bennington Lake. In the improvisations, I was interested in how the land influenced my internal sense of rhythm, time, and movement qualities. For these paintings, I landed on moments when my body echoed natural shapes, or appeared less recognizably human and more like another abstract shape in the landscape.
Please note: we are operating under our winter hours through the end of February so unfortunately, you'll only be able to stop by and check out Rachel's wonderful pieces Tuesday through Saturday.
Related Events