Luke Walker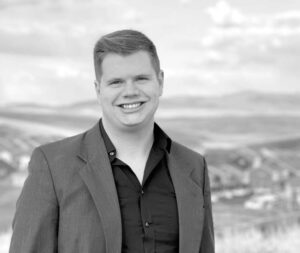 According to most studies, people's number one fear is public speaking. Number two is death. While some people may run away from the chance to speak publicly, Luke Walker runs toward any opportunity he can get, because he has a passion for broadcasting.
When he turned 16, Luke got a 1990 Honda Civic for his first car. There was no Bluetooth, and he didn't know how to burn CDs, so he stuck with radio for his drives. It was at that time Luke developed a love for radio. While he was a big Top-40s music fanatic, he loved dabbling in what was going in with the news and talk radio, and discovered other stations such as classical music, rock, and country. That radio on his car is what helped Luke determine what he wanted to do for his life, pursue a career in broadcasting.
Luke is currently a senior for the Edward R. Murrow College of Communication where he is majoring in Broadcast News and Public Relations. When he isn't at the studio or studying, you can catch him reading a book, playing video games, volunteering in the community with his fraternity, or playing competitive dodgeball.