Gillian Coldsnow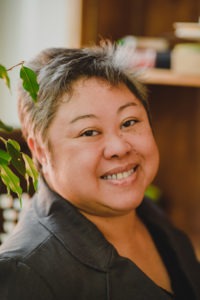 Gillian Coldsnow began her broadcasting career immediately after graduating in English and Philosophy at the National University of Singapore.
At the Singapore Broadcasting Corporation, she hosted radio and TV programs. She created, produced and hosted the nation's first classical music radio magazine for children, which won a special commendation from the Asia-Pacific Broadcasting Union.
After a few years hosting big band and other music and news programs on KTIL in Tillamook, Oregon, she became a classical music announcer on Northwest Public Radio where's she's worked in a many departments at the station: classical music, news, digital, operations, and programming. She also trained and mentored many students over the years, some of whom are public radio professionals today.
In 2018 Gillian received Washington State University's Woman of Distinction award. She's very proud of her quarter century of service to NWPB.
When she's not at the station, she enjoys gardening, opera, cooking, walking her dog and reading.