Reeder's Movie Reviews: Shang-Chi
Shang-Chi, the martial arts master of Kung Fu and son of the fictional villain Fu Manchu, made his comic book debut in 1973. Now, nearly a half-century later, he gets a long overdue introduction to the big screen. This first Asian installment in the Marvel Cinematic Universe more than does him justice, as the "legacy" of his dysfunctional family.
When we first meet him, Shang-Chi (ably played by Chinese-Canadian actor and experienced stunt performer Simu Liu) hardly seems the heroic type. He works as a valet named Shaun, parking cars and living modestly in San Francisco. But his full range of skills get put to the test during a spectacular and witty bus hijacking scene, leaving his best friend, Katy (Awkwafina, perhaps too ready with a one-liner), amazed and confused.
Not for long, as it turns out. The ruse has been engineered by Shang-Chi's long-lost father in an effort to reunite his family and honor the ten glowing rings of the movie's title. Long associated with the Iron Man part of the Marvel realm, they confer the "strength of a god" and the promise of eternal life. They also have a ninja army at their beck and call.
The basic elements of the ensuing story fit very snugly into the greater Marvel narrative scheme. They include a reluctant superhero, a wisecracking companion, a sister-in-waiting, the restoration of family honor, an otherworldly kingdom and a villain with certain redeemable qualities. Shang-Chi even welcomes back a memorable character from Iron Man 3. (No spoiler here.) What ultimately  distinguishes the picture is the respect for its characters and the resonance of their culture. Oh, not to overlook the ravishing set pieces (including an intricate battle on high-rise scaffolding in Macau) and a resonant color palette, rich with reds, oranges, blues and greens.
To be fair, the title character is actually upstaged here by the embodiment of evil, Shang-Chi's long-lost father. Tony Chiu-Wai Leung, one of world cinema's most accomplished and charismatic actors of the past three decades, portrays the obsessive crime-lord Mandarin with strength, dignity and compassion. He commands the screen, even as he has in the deeply romantic, textured dramas of Hong Kong filmmaker Wong Kar-Wai (2046, In the Mood for Love). For good measure, Michelle Yeoh, another gifted and experienced actor, lends welcome support as the elegant and fiercely determined guardian of the mystical village associated with Shang-Chi's mother. Meng'er Zhang, as his sister with aspirations of her own, completes the immediate family unit.
Whether it's a forest maze that engulfs those who dare enter, or a mountain fortress that releases fearsome mega soul-suckers, or magical animals that can play or attack, or kaleidoscopic arrays of reeds and lanterns, Shang-Chi engages the eye as well as the mind and heart. It may have a specific, calculated role to play in a much larger cinematic universe, but it distinguishes itself on its own terms.
Major credit goes to the Japanese-Hawaiian co-writer and director, Destin Daniel Cretton. He and his team have meticulously crafted an ode to family, history and culture, working with an (almost) all-Asian cast. The story plays well, and the fighting techniques and choreography, along with the generally refined CGI, add credence to the film. As Cretton himself has noted, he wanted to give his own young son "a superhero to look up to." Consider it done.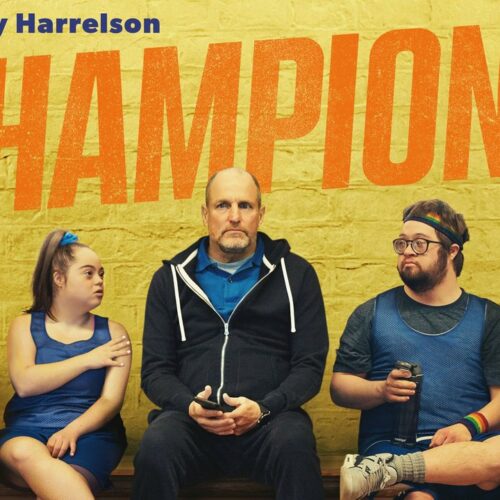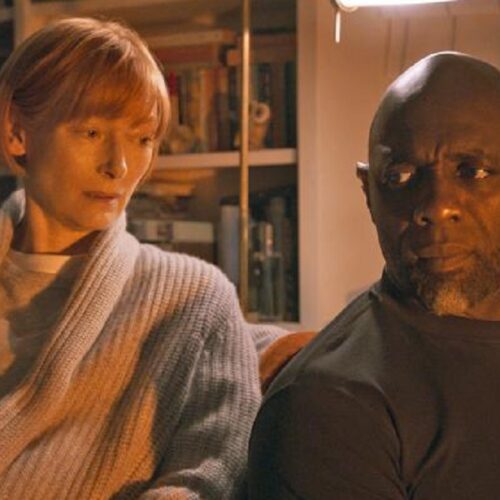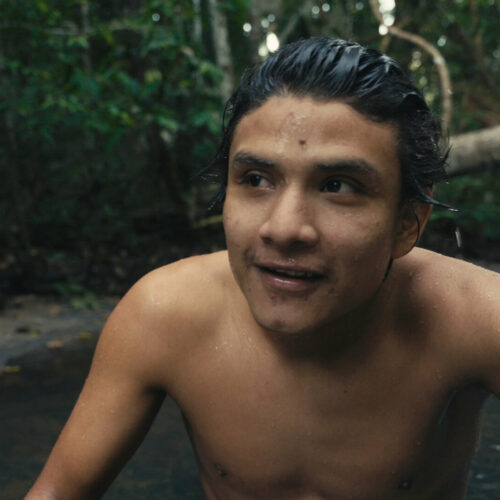 When evaluating a documentary, you might ask several questions. Does the film have a clear protagonist, or several? Does it have a compelling story and message? Does it have substance and depth? Has the director organized the material in a coherent way? In the case of Alex Pritz's new movie, The Territory, the answers are a resounding "Yes." Continue Reading Reeder's Movie Reviews: The Territory