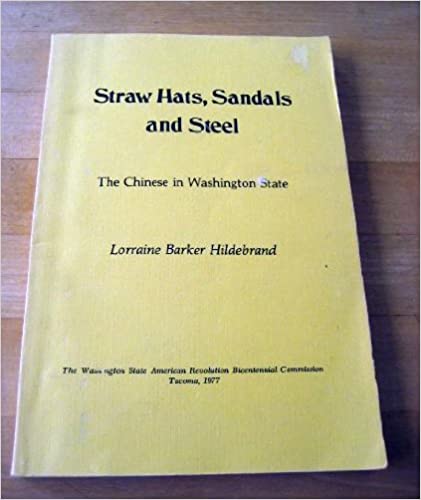 Revised Book About History Of Chinese Immigrants In Washington State To Be Published This Week
NWPB's Lauren Gallup reports on a revision of a book that documents the Chinese immigrant experience in Washington State / Runtime – 1:49 
This month, Tacoma's Chinese Reconciliation Project Foundation will reprint "Straw Hats, Sandals, and Steel: The Chinese in Washington State" by Lorraine Hildebrand.
Foundation board member Linda Lee says the timing of the book's re-release is significant.
"What struck me during the Coronavirus pandemic was how easily history continues to repeat itself," Lee said. 
Lee has been involved with the foundation since 1996. She was asked to write the supplemental for the new edition, which she says she did during the height of the pandemic last year. During the writing process, Lee drew parallels between the racist treatment towards Chinese people in the 1880s in Tacoma, to racist rhetoric in the past two years blaming China for the pandemic as well as the uptick nationwide in anti-Asian violence.
 "That was all in my mind, in my head, and in my heart when I wrote the supplemental for it."
The book was originally published in 1977.
The foundation was given the exclusive permission to reprint the book on behalf of the Washington State Historical Society in 2011, foundation President Theresa Pan Hosley says, who served with Hildebrand on the original citizen committee that put together the goals and objectives of the project.
The book tells the history of the expulsion of Chinese people from Tacoma in 1885 led by white people, which Lee says was in part due to Chinese people being blamed for the poor economy.
Writing the supplement was a painful process for Lee as she says she reflected on how little society has moved forward towards equity and understanding. But she said it also made her hopeful.
Lee hopes with the reprinting of the book there will be a better understanding of this history, and that folks will take away how everyone in society contributes positively.
"As a society, you don't gain much from blaming and expelling one group, because everyone contributes, and society as a whole loses when you start doing something like that."