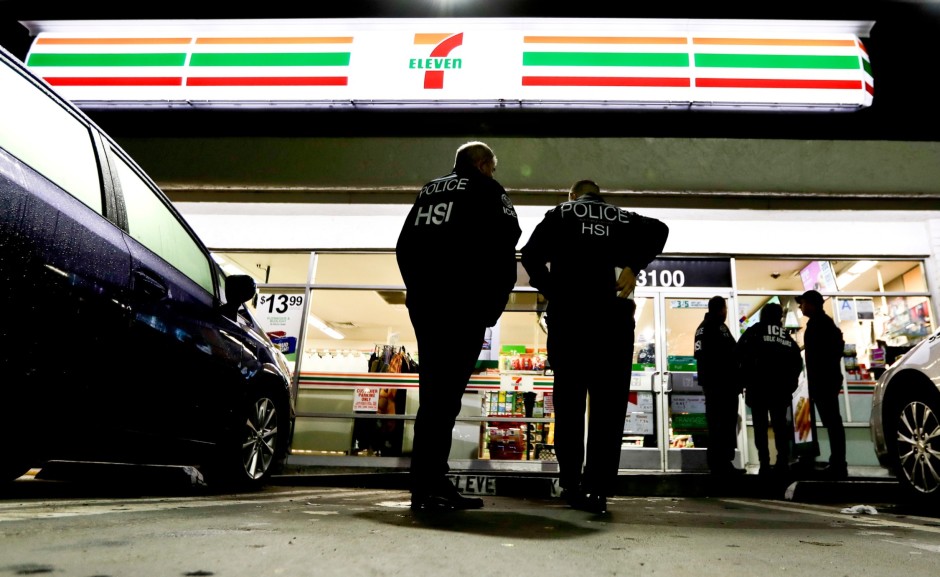 Northwest 7-Eleven Stores Targeted In Nationwide ICE Raid
U.S. Immigration and Customs Enforcement officials said they served audit notices Wednesday at nearly 100 7-Eleven convenience stores nationwide, including stores in Oregon, Washington and California.
ICE said it arrested 21 people who are suspected of being in the country illegally, though none of the arrests were in the Northwest.
The notices of inspections, known as I-9 audits, are used by ICE to ensure companies hire employees authorized to work in the United States.
Four 7-Eleven stores in Portland and two in Seattle were served with audits.
In a statement, ICE said it interviewed employees and managers in 18 states and Washington, D.C.
"Today's actions send a strong message to U.S. businesses that hire and employ an illegal workforce: ICE will enforce the law, and if you are found to be breaking the law, you will be held accountable," said Thomas D. Homan, ICE deputy director. "ICE will continue its efforts to protect jobs for American workers by eliminating unfair competitive advantages for companies that exploit illegal immigration."
The agency said it was following up to a 2013 investigation in 7-Eleven stores.
In a statement, 7-Eleven said franchises are independent businesses, but as part of the franchise agreement, it requires stores to comply with all federal, state and local employment laws.
"This obligation requires 7-Eleven franchisees to verify work eligibility in the US for all of their prospective employees prior to hiring," the company statement said.
"7-Eleven takes compliance with immigration laws seriously and has terminated the franchise agreements of franchisees convicted of violating these laws."
Copyright 2018 Oregon Public Broadcasting