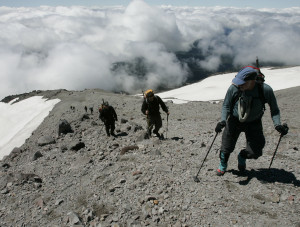 Climbers Face Another Frustrating Setback On Mount St. Helens Permit Website
Patrick MacKelvie was one of thousands of people who woke up early Monday to purchase a Mount St. Helens climbing permit.
"We've climbed it for five years in a row," said MacKelvie, a Portland resident who was looking forward to another summer of taking in the breathtaking views of the crater's rim at the 8,328-foot summit along with his wife.
But an hour into the permits going live, MacKelvie had barely gotten past the site's main webpage.  
Clicking the link to purchase permits kept taking him to a different site where he couldn't enter his credit card information and error messages kept popping up. By the time he reached someone for technical assistance, most of the permits had already sold out.
"It's incredibly frustrating, and we're obviously disappointed," he said.
According to the website's processing vendor, RecAccess, the error was an incorrect hyperlink that was taking people to a test calendar that was not set up to complete purchases. The error was discovered within the first 10 minutes, but by then nearly 800 people had already clicked the wrong link.
"The team built the Mount St. Helens Institute a stable system that handled the anticipated load but a manual, incorrect hyperlink error affected some potential climbers, and we are deeply sorry for the inconveniences that this caused," said RecAccess in an emailed statement.
Monday morning's glitch was the second technological setback for Mount St. Helens permit buyers in recent weeks.
On February 1, heavy use crashed the website after just 20 minutes.
Monday's reopening was supposed to showcase a successful new platform built to accommodate higher traffic.
"Unfortunately that one bad link made it really challenging," said Mount St. Helens Institute Executive Director Ray Yurkewycz.
He wasn't sure if the institute will work with RecAccess next year.
"I don't know what's going to happen down the road. We need to evaluate our options," he said. "It's really important for us to meet our mission, and this is an important piece of the puzzle for us. It's really hard when something like this happens."
Yurkewycz said the continued increase in demand for climbing permits every year could lead the institute to use an entirely different process in 2019. One possibility is a lottery system, which other popular hikes such as Yosemite's Half Dome already use.
By midday Monday, more than 12,700 permits had been sold, with the summer months completely sold out.
Copyright 2018 Oregon Public Broadcasting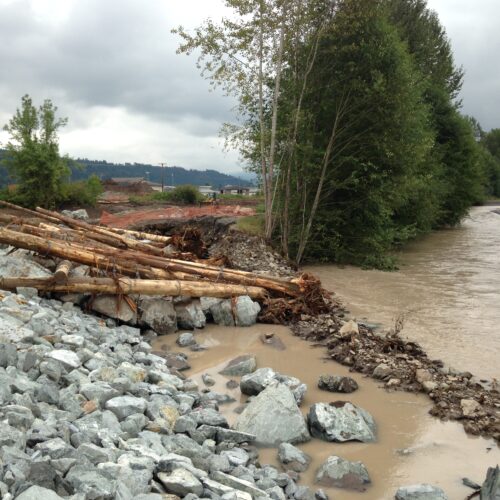 Washington Rep. Steve Tharinger of the 24th district became intimately acquainted with levee setbacks when he discovered the levee protecting his house on the lower Dungeness River was not only not protecting his house, but harming the ecosystem too.
"I sold my house and the five acres in a barn we had, so that we'd have more room to move that levee back and give the river more room," Tharinger said. Continue Reading Rethinking levees to reduce flood risk
Read More »