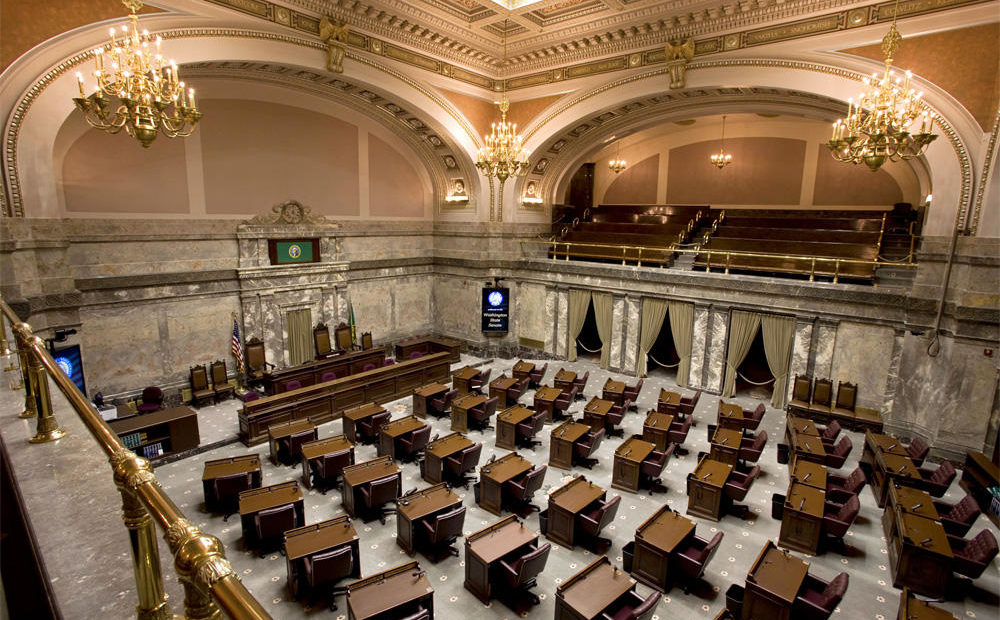 Washington Legislature Declines Bill To Address School Shootings
After the recent mass shooting in Florida, Washington state lawmakers faced immense pressure to enact gun control legislation. But a bill to address school shootings made little progress, despite Democratic control of the House and Senate.
In the final days of the session, lawmakers breathed new life into a bill to raise the minimum age to buy a semi-automatic rifle from 18 to 21. It also would have required enhanced background checks on purchases of those weapons. But the bill did not get a vote on the floor of either chamber before the Legislature adjourned.
Democratic Sen. David Frockt was the prime sponsor of the bill.
"We will have made an effort to try to speak to where I think the people are in this national moment on school safety and gun violence and, you know, frankly, reasonable regulations of our gun policy in this country and in this state," he said.
But other gun control measures did pass this session, including a ban on bump stocks and a bill that would take away gun rights from people who commit domestic violence offenses.