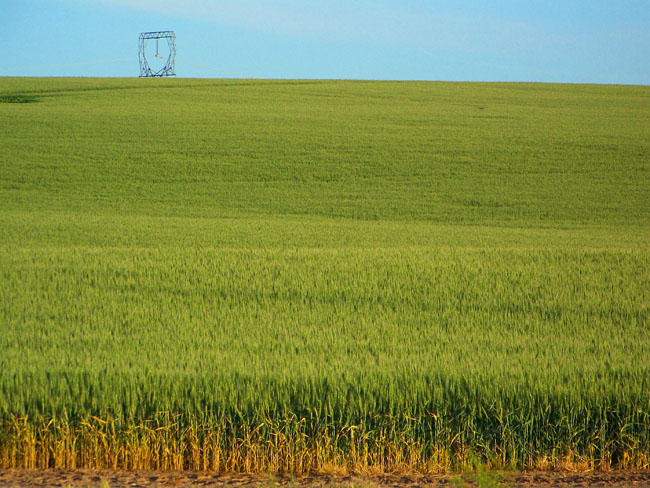 Northwest Wheat Growers Wary Despite Signs Of A Good Crop
East of the Cascades, wheat farmers say there has been plenty of moisture over the winter and all things point to a good harvest. But the price and demand for that crop is very much in question.
Washington and Oregon wheat farmers export about 90 percent of their grain. Idaho exports about half of its total crop. And China is one of the fastest-growing export markets. But the country imposed new tariffs on American wheat and other commodities in response to U.S. tariffs on steel and aluminum.
Washington Grain Commission CEO Glen Squires said Northwest growers are feeling uneasy.
"A little more conservative, cautious," he said. "Decisions in purchasing equipment or taking up more land, you know, kind of the workings on the farm—there's some hesitancy."
Idaho Wheat Commission Executive Director Blaine Jacobson said although China isn't the largest customer for Northwest wheat, it has some of the biggest potential.
"We're reluctant to see these trade barriers be put in place," he said. "We've worked hard on developing the amount of business that we do have, and we'd like to see that continue to grow."
So, wheat farmers are hoping that trade tensions with China are resolved before tariffs are actually imposed.
And with Japan also a major importer of Northwest wheat for noodles and sweet cakes, they watching for signs the Trump administration will reconsider its rejection of the Trans-Pacific Partnership.
Copyright 2018 Northwest News Network