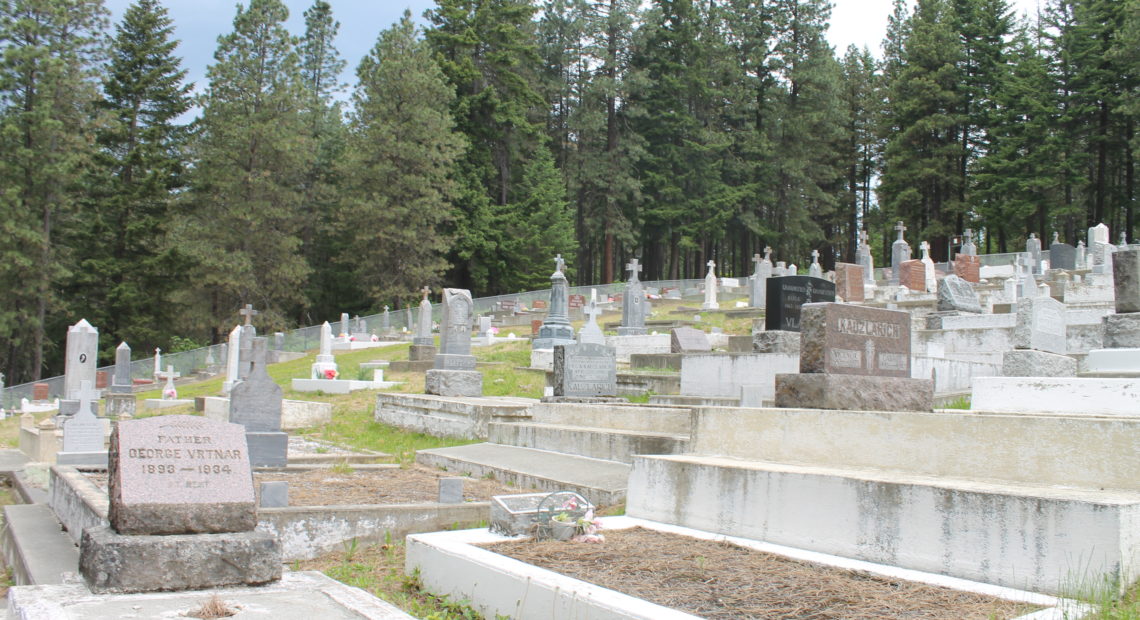 In Roslyn, Historic Cemeteries Connect Immigrant Past To Present
In Roslyn over this Memorial Day weekend, the sound in the cemetery is not the sound of silence.
It's the past meeting the present.
Once a bustling Kittitas Valley coal mining town in the late 19th and early 20th centuries, Roslyn is now home to less than 1,000 people. Tourism and forestry drive the economy. You may recognize it as the setting of the 90s TV show "Northern Exposure."
This weekend, people from around the state and country came to celebrate a new monument in the town's historic cemeteries.
The Roslyn Historical Cemetery is really 26 separate burial grounds. 5,000 graves are here on a 19-acre plot of land with deep history. They're segregated by ethnicity and membership to different social lodges popular during that time.
Walking around you see ornate fences separating Italians, Lithuanians, and Poles into their own plots of land. Lodges like the Fraternal Order of the Eagles also had their own plots.
Many people, especially Eastern European immigrants, came to work the area's coal mines. Some died in accidents like the 1892 mine explosion that killed 45 workers. It remains the largest mining accident in Washington. Plagues like swine flu or Spanish influenza also killed people. Some tombstones in the cemetery are decorated with carved lambs indicating the death of a child.
Once abandoned, the National Croatian Society Cemetery is being revamped with a new monument. Flags from Croatia and the U.S will be planted.
This means a lot to Beverly Prakcin Read. Her mother was Slovakian and her father Croatian. She remembers bringing her mom to this cemetery.
"I would bring her up and wheel her in her wheelchair, bumpity bump bump over everything," Read said. "One of those times, she said 'Beverly will you turn me around?' And with her left hand she pointed, 'That's where my sister's babies are buried.'"  
Read has been organizing this event since October, and she's excited to celebrate with the greater community in the area.
"We are the living spirits of our ancestors. So whenever I think about that, I think that I must have the courage of my ancestors too."
Also on hand to perform over the weekend are the Vela Luka Croatian Dance Ensemble and the BONACA Orchestra.
Sinisa Grgic, Consul General for Croatia, will even pay a visit from Los Angeles, with a signed letter from the president of Croatia.
Copyright 2018 Northwest Public Broadcasting