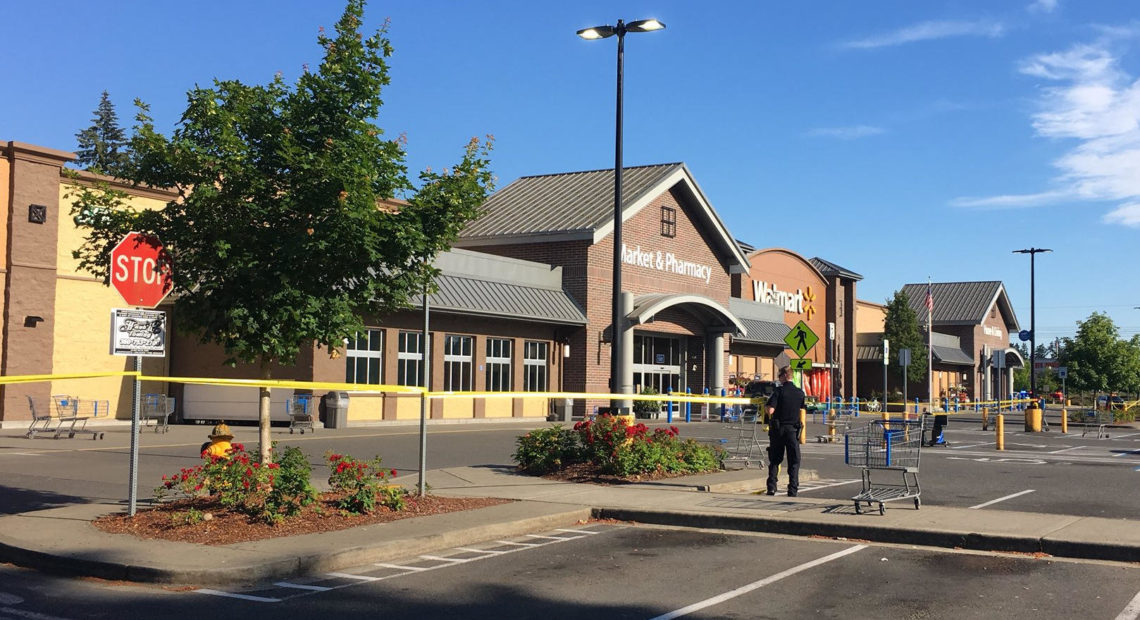 Shooting Spree Near Olympia Ends With Armed Civilian Killing Gunman In Walmart Parking Lot
A shooting spree in Tumwater, Washington, near Olympia ended in a Walmart parking lot when a civilian shot and killed the suspected gunman, police said Sunday evening.
At least two people were wounded: a teenage boy with a minor injuries and a man who was airlifted to Harborview Medical Center in Seattle.
Tumwater police spokeswoman Laura Wohl said officers first responded to reports of a vehicle being driven erratically. Then came reports of shots fired near Tumwater High School, where the teenager was wounded. Wohl said the gunman carjacked a vehicle and drove to the Walmart.
The gunman reportedly fired multiple shots around the Walmart store, sending shoppers fleeing.
The Thurston County Coroner's Office has since identified the deceased gunman as Tim Day of McCleary, west of Olympia in Gray's Harbor County. Day has a documented criminal history including domestic violence and violation of a protection order, assault and making death threats, according to the Seattle Times. Those convictions would legally disqualify him from owning or possessing a firearm.
The gunman then attempted to carjack a vehicle and shot the driver. Wohl said at least two armed civilians followed the suspect out of the store and confronted him.
Megan Chadwick from Eugene, Oregon, was with her husband and four children.
"We were at the checkout and there is a flood of people running shouting, 'Shooter! Get out, get out!'" she said.
Brian Adams of Olympia said he was shopping when he heard the shots and people started running.
He said the civilian with a gun confronted the gunman as he came toward the civilian's family.
"He is a true hero because there would have been more victims," Adams said. "This guy was just shooting randomly in the parking lot.
NOTE: This is a developing story and has been updated to reflect new information. Early police and media reports indicated a 16-year-old victim was a girl. That person is now publicly identified as a boy.