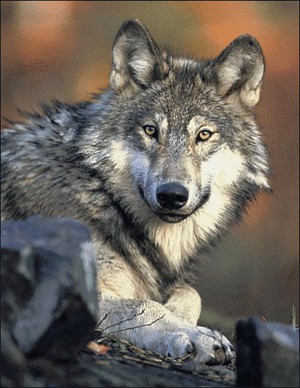 Washington Salmon Researcher Safe After Wolf Encounter
Thanks to quick thinking, a tree and a helicopter, a salmon researcher in Washington was able to evade two wolves she couldn't scare off.
Biologists who visited the spot Friday to investigate the incident attributed the rare wolf-human interaction to the presence of wolf pups nearby.
Authorities haven't released the name of the student researcher involved. She could not be reached for comment. However, authorities have reconstructed what happened.
It started out as a normal morning of surveying streams in the Okanogan Wenatchee National Forest. Then the seasonal Forest Service employee started to notice wolf tracks and heard yipping and barking.
A little while later, two wolves from the Loup Loup pack appeared. The student yelled and tried to wave them away. She sprayed bear spray, but nothing worked.
That's when she climbed 30 feet up a tree to escape. She climbed back down when she thought it was safe, only to encounter the wolves again. She called for help on a satellite phone and was rescued by a Washington Department of Natural Resources helicopter.
The helicopter was able to scare the wolves away and fly the researcher to safety. It was an unusual situation for the DNR pilots — typically they're used in wildland firefighting and have been deployed all over the state for that purpose.
"To my knowledge this is the first time that we have rescued a biologist from a tree with wolves at the base," said Hilary Franz, Washington's commissioner of public lands.
Franz said the Department of Natural Resources, which she oversees, has helped respond to other rescues and accidents when pilots are able to.
Officials say the salmon researcher did everything right — and they're not sure what went wrong.
Okanogan County Sheriff Frank Rogers says people need to be aware of their surroundings.
"I've tried to tell people, it's not like the movies. The wolves aren't running around in packs hunting humans. But if you see a pack, don't antagonize it. If it's feeding, for god's sake, stay away from it. If you run upon a den, stay away from it," Rogers said.
By Friday afternoon, after hiking into the area, biologists were able to determine that the researcher was near a spot where the wolves keep their pups until they are old enough to hunt. They said the location is so remote that they aren't concerned that hikers or campers will have a similar wolf encounter.
"Wolves are generally pretty wary of humans and not aggressive towards humans," said Ann Froschauer, a spokeswoman for the U.S. Fish and Wildlife Service.
Copyright 2018 Earthfix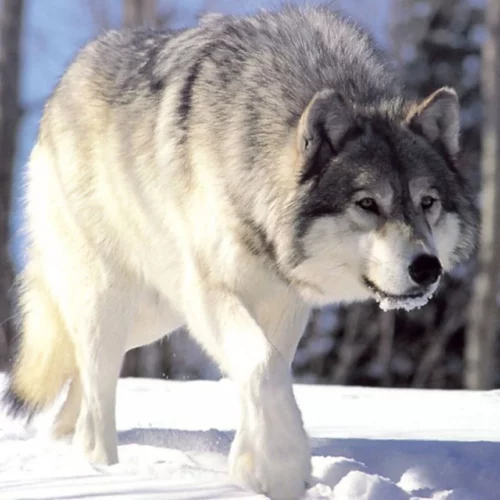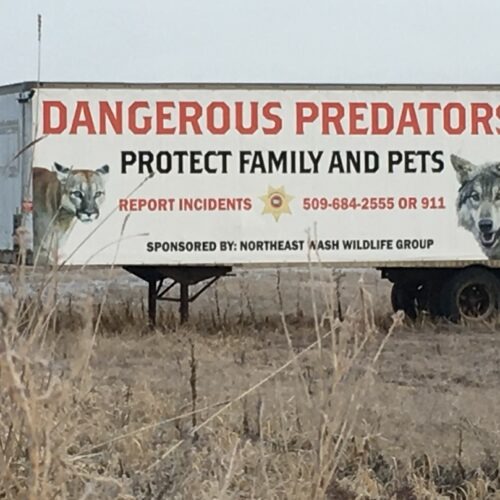 Wolf poachers go mostly undiscovered — but that hasn't stopped nonprofit organizations from putting up significant cash rewards for information about these incidents. While rewards generally don't lead to convictions, Defenders of Wildlife's Gwen Dobbs says reward offers in cases of wildlife poaching can help raise public awareness, "hopefully serving as a deterrent against potential future incidents, even if a reward does not directly lead to a conviction." Continue Reading A Wolf In Northeastern Washington Was Killed Illegally. Here's Why It's A Big Deal
Read More »