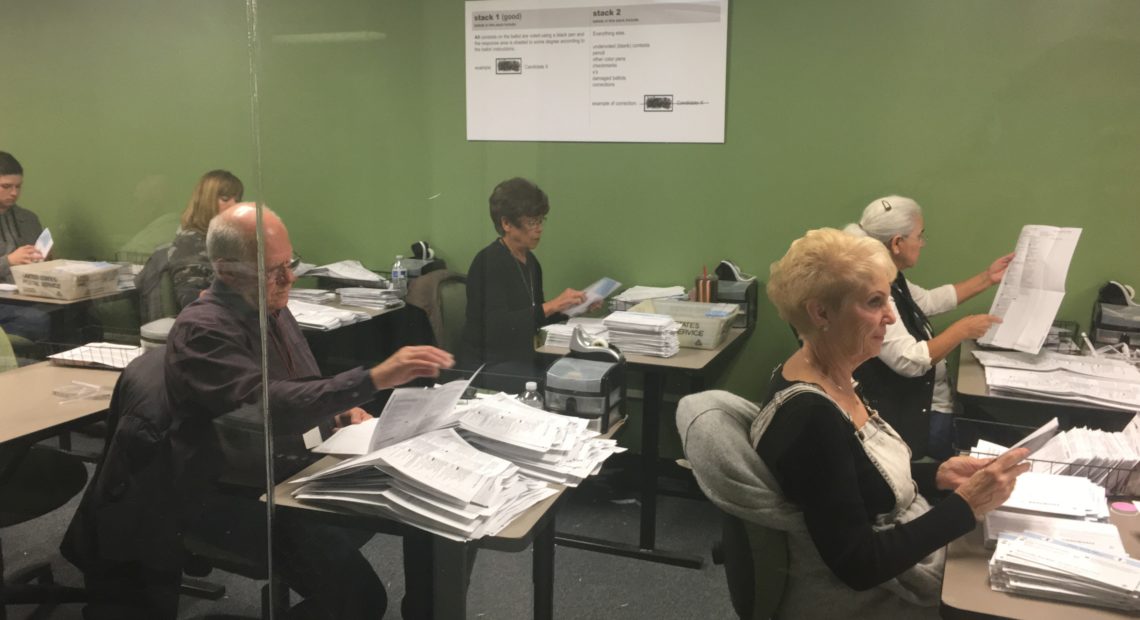 How Does Your Ballot Get Counted In Washington? Veeeery Carefully
The 2018 Midterm election is upon us, and now it's time to wait and make sure all the ballots are counted.
But how does that process actually work?
Inside the Yakima County courthouse, on the eve of Election Day, it's already crowded with last-minute questions and voters. 35,000 ballots have already been processed in the county as of Monday morning. And many more are on their way.
Charles Ross is the Yakima County Auditor and calls the vote-counting process "very methodical."
Ross says the Yakima County elections team started processing ballots last week.
"And that's why people sometimes on election night ask 'How come we don't have the totals?'" he said.
"It's just humanly impossible to do," Ross said. "Because there's so much human hand activity with the ballots. There'll never come a day when on election night we'll have the results."  
And that's because as Washington moves towards same-day registration and voting, there will be more and more paperwork that needs to be checked by multiple agencies.
Say you mail your ballot or drop off in an official county collection box. From there either the Post Office moves it to the county or workers bring it in from the drop box to the building for processing.
Next, if you're in Yakima County, 10 to 15 certified election workers manually remove the ballot from the security envelope, and another person unfolds the ballot.
Ballots are then scanned to make sure the signature matches one the county has on file. From there, another machine scans your selected candidates or initiatives. If for some reason the machine can't read your selections, the ballot is manually checked by a human and counted.
During this process, county elections workers check with agencies like the Department of Licensing, Social Security Administration, and at least six others to make sure no one votes twice, or felons without voting privileges or deceased people don't either.
Ross says it's really hard for a fraudulent vote to get past their system. Software and human labor make sure only registered, legal voters cast their ballot.
Copyright 2018 Northwest Public Broadcasting