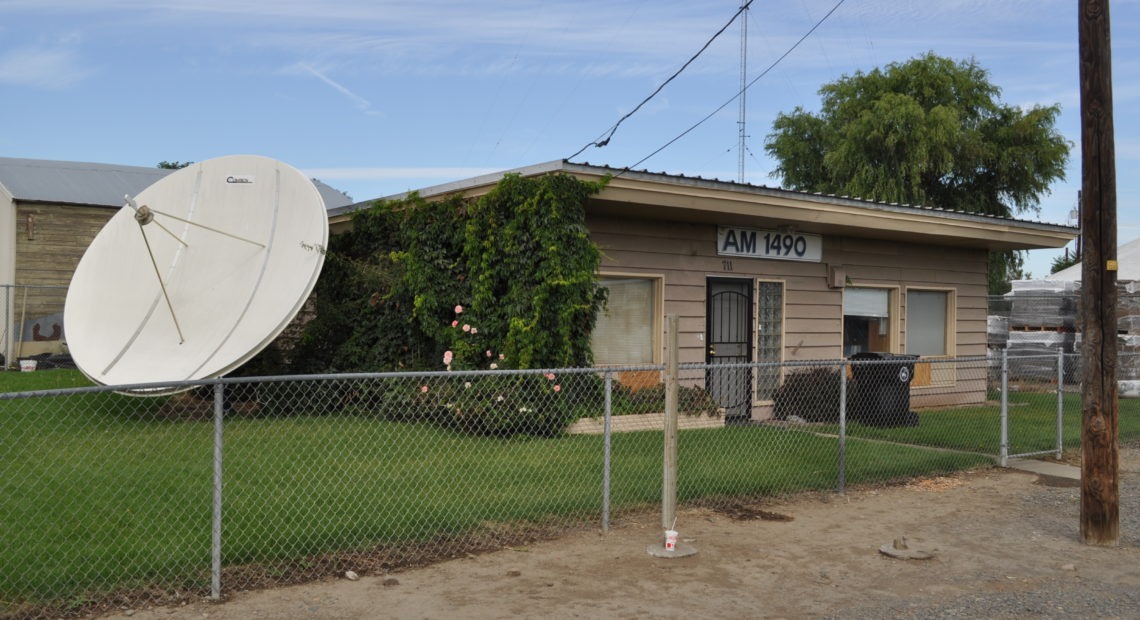 Yakama Nation's KYNR Back On Air After Nearly A Year Without Its Voice
Roy Dick is known as the Morning Man. He's been the morning host at KYNR, the Yakama Nation's AM radio station, for over 13 years. His early shift means he's often the first person to walk in the studio.
A lot can go wrong in radio. Equipment fails. Computers crash. And experienced radio hosts like Dick have to make fixes or make-do live on air. 
In October 2018, Dick walked into a ransacked studio. Burglars took the station's control board, microphones and other equipment needed to broadcast. The crime took the station off the air completely. 
"I was about ready to cry," Dick said. "There was nothing we could work with to even tell everybody we're off the air."
Almost a year later, KYNR is broadcasting again.
Dick and his coworkers were heartbroken for themselves and their listeners. Tribal members and others in the community depend on the station for news and information.
"The local law enforcement, the Toppenish city police, they listen to my show," Dick said. "That's how they get info from here about what's going on with the tribe and all our announcements."
The Yakama Nation has spent $40,000 replacing equipment, according to Ronnie Washines, program administrator for KYNR and the Yakama newspaper, the Yakama Nation Review. 
Washines said the burglary took more than vital radio equipment. It took part of the Yakama Nation's voice.
"We're dedicated to getting tribal news out from our perspective," Washines said. "We want to do some stories that tell us why, in our own words, our language is important. Because it was the creator's gift to us."
KYNR is one of only four tribal-operated radio stations between Washington, Oregon and Idaho. It also has one of the biggest libraries of contemporary Native music in the Northwest, according to Dick.
Commercial radio stations don't leave space for Native voices and musicians, Dick said.
"It's our job as a tribal radio station to put their music out there to let people know that they're there," Dick said. Luckily, the burglars did not steal any music, he added.
KYNR is still waiting for a new analog control board being shipped from North Carolina. For now, they're renting a portable mixer from a local company.
Once all the equipment is replaced, the Yakama Nation will hold a ceremony to celebrate the station's full rebirth.