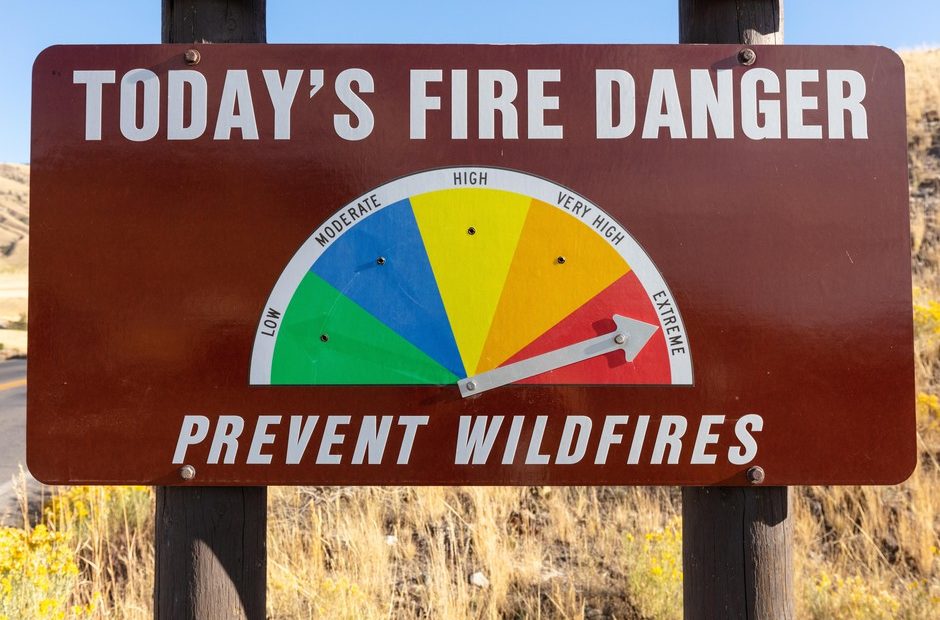 Washington Land Managers Warn Fire Danger Persists With High Winds This Week
Don't be fooled by the fall weather and cold temps hitting the Northwest this week. Washington officials are warning people to keep an eye on outdoor burning this time of year. It can still spark a fire, especially with strong winds whipping through the state Monday night through Tuesday morning.
Gusts up to 50 mph are expected on the western side of the Cascade foothills. High winds can cause sparks to fly more than a mile away.
Don't get caught off guard by the cold temperatures! East winds are a critical #fireweather pattern for Western Washington at any time of year because the winds can cause debris burning and other permitted and non-permitted burns to escape. #WaWildfire https://t.co/Toxh5DV7mI

— Washington State DNR Wildfire (@waDNR_fire) October 28, 2019
Janet Pearce, a spokesperson for the Washington Department of Natural Resources, said people need to keep an eye on outdoor burns – and have water nearby.
"Accidents happen. You know you've got your burn pile going, but then maybe a breeze picks up, and it can change things," Pearce said.
While forests are fairly wet and won't burn as easily in fall, Pearce said the same isn't true for the drier side of the state.
"People think it's going to be hard to start a fire, but not with the low grasses and brush that we have right now. If anything catches on grassland or shrubs, it'll just take off, still," she said.
In outdoor burns, you can only burn natural vegetation, such as yard debris. It's also illegal to use metal burn barrels. That's because over time, the bottom can burn through and start a much larger fire.
Officials also ask you to check for any restrictions or permits you may need lighting an outdoor fire. 
For Washington state information, call 1-800-323-BURN. You should also check for local burn bans here from the state Department of Ecology.