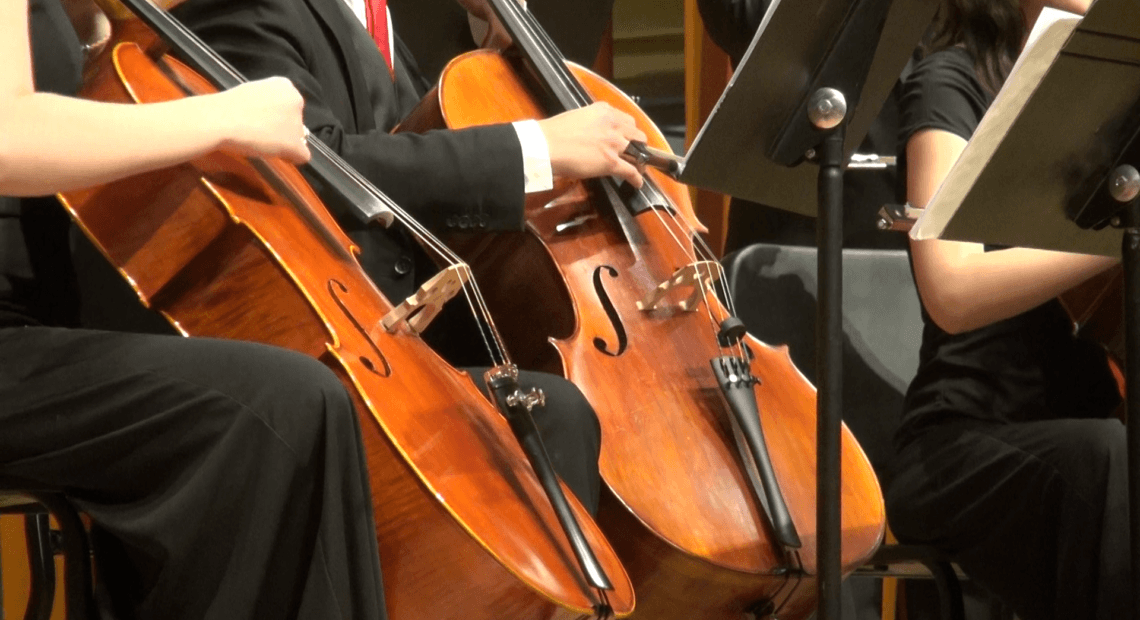 Students adjudicated at this year's WSU Orchestra Festival
PULLMAN (Murrow News 8) – Students from all over Eastern Washington gathered for Washington State University's Orchestra Festival.
The WSU orchestra festival was an all-day event that featured middle school and high school musicians. The music performed ranged from less sophisticated educational pieces to very advanced compositions.
But this wasn't just a day full of performances. Professional musicians Mitsuru Kubo and Doctor Matthew Aubin were there to adjudicate the performers. If you don't know what that means, basically they judged the students on their technical proficiency and musicianship.
This wasn't a competition. This was an opportunity for students to get professional feedback on their playing. It was also a chance for them to learn and grow.
Aubin said, as adjudicators, we want to inspire our students to be curious and self-motivated.