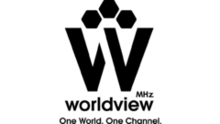 Letter from MHz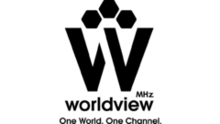 Thank You.
For twelve years, MHz Networks has provided Worldview to public television stations across the country.  The unique mix of international scripted and news content has been very well received around the country.  We are very happy that you took the initiative to add our channel to your lineup and hope that it has helped generate support for your station.
Sadly, however, I must inform you of our decision to end distribution of Worldview.  The channel will go dark on February 29th, 2020 at midnight ET.  For all of us involved with the creation and growth of the channel this is a bittersweet moment.  Bringing a broader view of international programming to public TV was the initial purpose of the channel.  This quixotic dream became a reality in 2008 just prior to the digital broadcast switchover.  The response from stations and viewers sustained our commitment over the years – even if the financial return came up well-short of covering the cost of our effort.  In the end there is not a financial model that can make it work.
Born as a result of the digital broadcasting age, Worldview, and most of its related content, has become a victim of the personal digital age.  Live television channels from around the world are now available on your smart phone.  The one-to-many model of broadcast TV has been replaced by a direct-to-consumer model.  All this has taken place in the decade that Worldview has been in existence.  MHz Networks is now in a position where it must operate in the commercial world in order to grow.
Finally, we are exploring options that would allow us to make some MHz exclusive content available to your station – most likely a package of programs.  We hope to announce this option before the channel is shut down – which is, again, scheduled to take place February 29, 2020 @ 2400 hrs.  Additional details regarding equipment return will follow.  There will be no charges to you for the January – February feed.
On behalf of everyone at MHz Networks I would like to thank you for being a part of a unique television channel.  There are many friendships that have formed over the years between our organizations.  We wish the very best for your station and the important role that you serve in your community.
Sincerely,
Frederick Thomas
President / CEO
MHz Networks