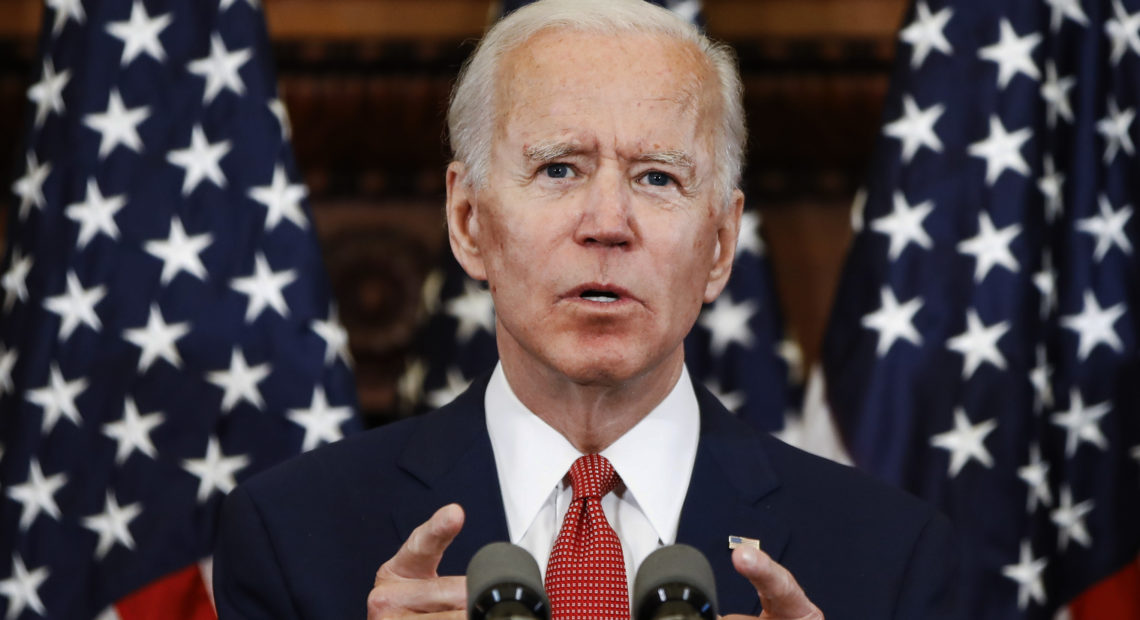 With Unique Roll Call, Democrats Officially Nominate Biden For President At Virtual Convention
BY ALANA WISE / NPR
Joe Biden, the former vice president, has officially been nominated as the Democratic candidate for president after a blistering primary fight that once included more than two dozen of his peers.
Some of those same felled opponents — including Vermont Sen. Bernie Sanders, Minnesota Sen. Amy Klobuchar and former South Bend, Ind., Mayor Pete Buttigieg — participated in a historic virtual roll call around the United States to nominate Biden, who is scheduled to formally accept the nomination on Thursday. The roll call ended with Biden's home state of Delaware.
MORE: FULL DEMOCRATIC CONVENTION COVERAGE FROM NPR & FROM PBS NewsHour
"He is a leader made for this moment and the finest public servant I've ever known," Delaware Sen. Tom Carper said.
Biden and his family appeared live on video after the roll call. "From the bottom of my heart, thank you all," Biden said.
With his acceptance, Biden will face President Trump in the Nov. 3 election.

Early in the Democratic primary, Biden seemed like a failed candidate, but his victory in the first-in-the-South contest in South Carolina brought him back, and rivals quickly coalesced around his candidacy.
The primary often focused on Biden's record in the Senate and his tenure as vice president under Barack Obama, as well as on a progressive-moderate policy divide most clearly represented by Sanders and Biden, respectively.
But the Democratic Party hopes to build a broad coalition around Biden to defeat Trump and recapture the White House by highlighting the divisiveness that has defined Trump's nearly four years in office.
Copyright 2020 NPR. To see more, visit npr.org