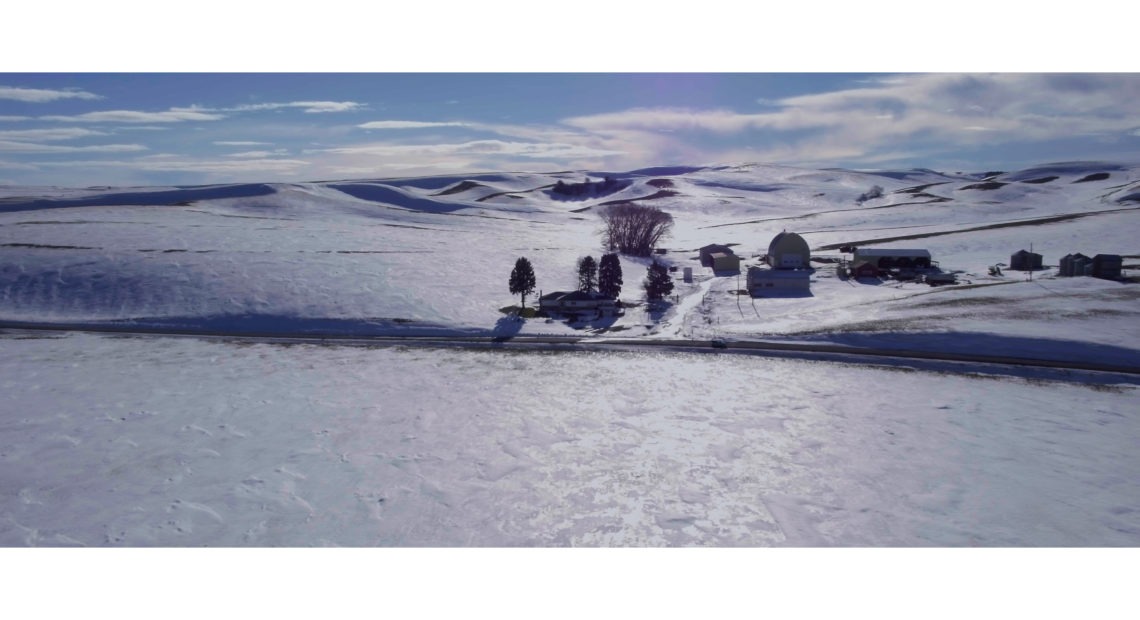 New Indie Wrestling Film 'The Last Champion' Offers Familiar Inland Northwest Sights
Taking place in the town of Garfield, Wash., the new wrestling drama The Last Champion tells a story of squandered opportunities, small town grit, and a fleeting shot at redemption.
The film follows a disgraced champion wrestler returning to his hometown, where he finds a high school athlete struggling to fulfill his potential.
Northwesterners watching the new indie film will immediately recognize the towering grain elevators, undulating blankets of hills that stretch to the horizon and vast and vibrant sunsets of the Palouse. 
Looking more closely, viewers will see even more familiar sights, like old collapsed wooden barns, Garfield's Main Street and Moscow's First United Methodist Church.
Beyond the sights, The Last Champion accurately displays several facets of Inland Northwest life. Long, lonely drives between spread-out cities, a strong sense of volunteerism among a small community and a handful of people always running into each other about town.
Glenn Withrow, who co-directed, -wrote and -produced the film, said Garfield offered the perfect setting, providing both a sense of tight-knit community and isolated claustrophobia.
While there are plenty of small-town, feel-good moments, The Last Champion tells a harrowing story. Withrow — writing, producing and directing alongside his wife Hallie Todd and daughter Ivy Withrow — said wrestling worked as a metaphor for each of the characters' battles.
"Everyone in that town," he said, "they're struggling with something."
The Last Champion mainly follows John Wright, played by Cole Hauser of the television series Yellowstone, now in its fourth season. Wright was once an up-and-coming star of American wrestling, even considered an Olympic prospect, until failing a doping test, tarnishing his future and developing legacy. Years later, Wright remains an outcast in Garfield while the threat of foreclosure hangs over his late mother's crumbling house. 
Similarly cast out, the movie also follows high school wrestler Michael Miller, played by Sean H. Scully, who has acted in various films and television series, including 9-1-1: Lone Star on Fox. Other members of the wrestling team bully Miller and he struggles to maintain a proper diet and training regimen while helping raise his younger sister and grappling with his mother's substance abuse.
Circumstances bind outcasts Wright and Miller together when they both end up volunteering at the fire department and Wright later takes up coaching the wrestling team. 
Withrow said he hopes viewers take away a shared sense of humanity and the value of second chances, especially since the coronavirus pandemic has enflamed social tensions and strained communities. 
"I think that during these times… our society in general, it's all upside down," he said. "I think the themes [in The Last Champion] are really universal and everyone can relate to it in one way or another."
The Last Champion is available now for purchase or rent on iTunes, Amazon Prime Video and Google Play.